AWAI's Youngest Success Story?

Today, I'd like you to meet one of AWAI's youngest members.
Her name is Rae Robinson.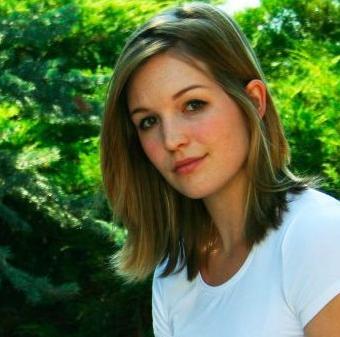 She's 22 years old and just graduated from college. And while most of her peers are scrambling to figure out where they're going to find a job (let alone what they're going to do with the rest of their lives) … Rae can sit back, relax, and enjoy herself.
That's because she's already living the writer's life!
Rae has wanted to be a writer since she was 13. As she got older, she quickly realized there really wasn't any money in writing fiction. That's when – at 18 – she got a promotion from AWAI. It opened up a whole new world she never knew existed. Her gut told her THIS was how she was going to do what she loved and earn a great living doing it.
She ordered AWAI's Accelerated Program for Six-Figure Copywriting and immediately got to work. About halfway through the program, she decided it was time to "just do it!"
She got her first job through a Craigslist posting and has never looked back.
Today, she's got more work than she can handle and is even partnering up with one of her clients to open up a new business together! (She's even got an upcoming week-long vacation in Miami, courtesy of one of her clients … ).
Not bad for a recent college grad, right?
I spoke to Rae (on the very day she graduated). What can I say? She's dedicated! Here's what we can all learn from her success:
Create a plan. Then work your plan. It's not a sprint, so take small steps daily. On those days when you feel like nothing is going right, take a break. Go to the gym, go for a jog, do some pushups – anything that you enjoy and will get you feeling great and mentally tougher! And if you're letting fear get in the way, her best advice is to "just do it!" When she attended AWAI's Web Copywriting Intensive, she wanted to introduce herself to Rebecca Matter. She's never been more nervous in her life, and in her own words, was "shaking in my boots!" But she did it anyways. Today, she's achieved her dream of writing for AWAI and is currently working on some big, upcoming projects – with Rebecca!
Stay confident. Rae does this by reminding herself of her goals every … single … day. Each day, she takes time out of her busy schedule to write out her goals by hand. It doesn't matter if it takes ten minutes or a full hour. She makes sure it gets done. Seeing your goals on a regular basis renews your confidence and your motivation. It also keeps you focused on what matters.
No doubt, Rae is an inspiration to us all.
And if you've been following the success stories I've shared with you this week, hopefully you're starting to see that success is achievable by anyone – no matter where they're starting out from.
All that's required is a commitment to achieve your goal. Then it's just a matter of "doing it."
Unfortunately, this is where most people fall off the wagon. I've written an article on this very topic (and why I think that success is absolutely, positively BORING). You can read it here.
Stay tuned for tomorrow's success story … I'll reveal how an ordained minister is living the writer's life!

The Professional Writers' Alliance
At last, a professional organization that caters to the needs of direct-response industry writers. Find out how membership can change the course of your career. Learn More »

Published: June 27, 2012