Celebrating 15 Years Thanks to YOU

Everyone is searching for that elusive thing we call success. And while each one of us defines it differently, many of us take similar paths to get there.
This week, I had the great pleasure of interviewing five of our fellow AWAI members. These guys and gals have achieved what they call success – their versions of the writer's life.
Their stories are unique. BUT there are a few commonalities. It's these common characteristics I believe to be the unwavering truths of success.
Along with sharing their stories this week, I'll also point out these principles in hopes that they can lead you to attaining YOUR definition of success too.
Let's get started!
Meet AWAI member Bob Edelstein.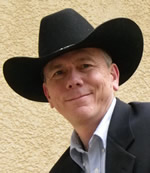 Bob lives in Colorado (and if you've ever met him at a live event, you can't forget him – he's the guy wearing the cowboy hat!).
Bob has a unique background. Despite having attended law school and getting certified as a CPA, he settled in the IT industry – working with financial software companies.
This provided him with great experience that proved to be useful down the road (he did a lot of technical writing).
Fast forward a few years. Bob received AWAI's now-famous "Can You Write a Letter Like This One?" promotion.
Initially, his answer was, "No. I can't."
He didn't think twice about it. That is, until he received a SECOND letter. This time, it was one promising him he could "Retire This Year!" and still earn more money than most doctors …
He decided to give it a shot. Since then, his life has never been the same.
Today, Bob lives his version of the writer's life … one that feels like a very rewarding and fulfilling "retirement." He works in the morning and can usually call it "quits" by early afternoon.
He gets to stay at home and avoid any commutes to and from work (though he jokingly admits he now drives his wife crazy being at home all the time!). Plus, he can play Frisbee with his border collies whenever he needs a break from his writing.
And business? It's booming! He recently had his best month ever … and has more clients than he can handle.
In talking with Bob, I realized that there were two things that played a big part in his success.
He committed. Once he made the decision to BE a copywriter, that was it. He took action and made things happen.
He was resourceful every step of the way. Funny story – one of Bob's clients asked if he could write a press release for them. Bob said, "Sure!" After the client gave him the go-ahead, he instantly called AWAI and ordered their Secrets of Becoming a Publicist program. He followed the template and rules for writing a great press release and turned it in. His client was thrilled!
Stay tuned, as tomorrow I'll introduce you to an AWAI member who is the perfect example of keeping a positive attitude in the face of adversity.
In the meantime, please feel free to share some of your successes (or failures) – along with what you learned from them – by leaving a comment. I'd love to hear it!
One more thing: Every AWAI member I interviewed for this week's edition of The Writer's Life credits one (or more) of AWAI's excellent resources for helping them get the skills they needed to succeed.
That's why this week, in celebration of AWAI's 15th anniversary helping members like you live the writer's life, they're offering something very special.
It's called AWAI's Infinity Program. You pay one low price and have "anytime access" to any book, program, or resource AWAI offers – both now and anytime in the future.
If you're serious about a career in copywriting, there's no question that having access to every resource AWAI offers (over 100 of them in total as of today) will not only make you a stronger writer – but it will also make sure you're prepared for any copywriting opportunity that comes your way.
To learn how you can get EVERY single resource AWAI offers for pennies on the dollar (for a limited time), click here.

The Professional Writers' Alliance
At last, a professional organization that caters to the needs of direct-response industry writers. Find out how membership can change the course of your career. Learn More »

Published: June 25, 2012