Meet Bob

So far this week, you've had an insider's look at three very different – yet successful – AWAI members.
You've probably already heard it a dozen times, but I'll say it again. You CAN live the writer's life if you apply yourself.
That's why today I'd like to tell you a little about AWAI member Bob Sands.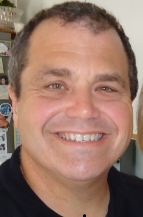 You might remember him from earlier this month. He took over the reins of The Writer's Life and shared some excellent tips on using the power of story in your copy.
I had the pleasure of talking with Bob and found out a little more about his background, along with some of the lessons responsible for his success.
Bob's writing career actually began over 20 years ago out of necessity. He'd just become an ordained minister and had to write his own talks. In addition, he was part of a daily radio show where he had to write his own broadcasts along with the commercials paid for by any sponsors.
It wasn't until Bob came across AWAI that he seriously considered freelancing full time. Lucky for him, he dived in head first.
Today, Bob is the owner of Communicate for Impact – a business that offers communication consulting and services for political campaigns, non-profits, and businesses looking to stand out. As a result, he's now living the writer's life. He has plenty of time to help out with his church … and more than enough time to spend with his family.
Some important lessons in success I got from Bob:
Don't be afraid to invest in your education. Even though Bob knew how to write very well, he still needed to gain the "nuts and bolts" of how to write the kinds of copy he's now getting paid for (speech writing, social media, and web writing). He wouldn't be where he is today had he not made the commitment to get the knowledge he needed. So it's no surprise that Bob suggests you ALWAYS invest in your education so you can shorten your learning curve.
S-T-R-E-T-C-H yourself! Bob recommends you regularly push out of your comfort zone and allow your fears to STRETCH you instead of stopping you. And the only way to do that is to continually take action. Keep plugging along even when things get challenging. It's the only way to make it to the finish line.
I completely agree with Bob. In fact, I've written an article on stretching yourself and getting out of your comfort zone. You can read it here.
One more thing … why not share some of your own experiences? Leave a comment and let us know if there's ever been a time where you HAD to get out of your comfort zone … and what was the result?
I'd love to hear your stories!

The Professional Writers' Alliance
At last, a professional organization that caters to the needs of direct-response industry writers. Find out how membership can change the course of your career. Learn More »

Published: June 28, 2012