Would You Have Done This Too?

Quick question for you …
What would you be willing to give up in order to live the writer's life?
AWAI member Crystle Pishon had a burning desire to create change in her life.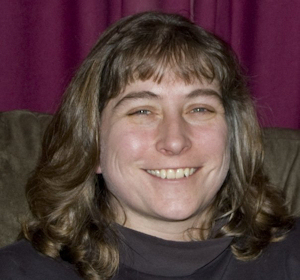 She came from a technology background and had been working in the corporate world for a LONG time.
She'd just about had it with the long commutes, the long days, and not having any time to spend with her family. The only problem was, she was earning six figures … so to leave her job meant a HUGE sacrifice in income – not to mention losing a security blanket.
Crystle had always considered herself a writer. When she received a promotion from AWAI, she thought it sounded too good to be true, but did her research and everything checked out. Ultimately, her gut told her she needed to give it a try.
She went through AWAI's Accelerated Program for Six-Figure Copywriting and the Accelerated Program Live Companion Series (which helped keep her accountable to seeing things all the way through).
Once she'd finished the programs, she decided to take the plunge. She'd gained the courage she needed to leave behind her six-figure salary and finally build her freelance business.
Unfortunately, Crystle got off to a rocky start.
She had to use her savings to support herself while launching her business … and for the first six months, nothing happened!
That's when she made the decision to attend AWAI's Web Copywriting Intensive. As a result, she finally gained the traction she so desperately needed in her business.
Today, her life has changed for the better.
Thanks to copywriting, she's replaced her six-figure income. But even better, now she can be there when her son comes home from school … she can choose her own hours … and her health has improved tremendously (her previous job took a serious toll on her health from all the stress and fatigue).
What can we all learn from Crystle?
Never ever give up. There were plenty of times (especially as her savings were dwindling) that Crystle had negative thoughts and doubts creep in. She often wondered whether or not she should just look for a job again since her writing dream wasn't panning out as quickly as she'd hoped. But she stuck in there, and it paid off. For example, Crystle just negotiated a series of projects with a client where she'll work with them on a retainer basis. It turns out – this one deal could potentially be worth around $150,000! The best part? Crystle hasn't even been in business for a full year! Had she given up, of course, none of this would've ever happened.
Just do it. Yes, you will experience fear. But as Crystle explained to me, you just have to do it. She had plenty of opportunities to let her fears get the best of her. How she dealt with it was to take action anyway. Can that be incredibly scary? Absolutely. But you've got to keep going in spite of it.
I hope the stories you've heard this week have inspired you as much as they have inspired me.
Remember, even if it seems far off at the moment, you CAN live your version of the writer's life.
And with that, I'll leave you with a short-but-sweet "success formula." One based on the successes of the AWAI members featured this week …
COMMIT to a goal
Create a plan
Get the resources you need to fill gaps in your knowledge
Just do it and take consistent daily action (small steps taken often will take you to any destination you want)
Don't give up and keep a good attitude in the face of adversity
So what are you waiting for? It's time for you to start living the writer's life!

The Professional Writers' Alliance
At last, a professional organization that caters to the needs of direct-response industry writers. Find out how membership can change the course of your career. Learn More »

Published: June 29, 2012