Are You Paying More Taxes Than You Need To?

The picture below is of a romantic anniversary dinner I had on the beach in Cancun. The trip … courtesy of one of my clients who gave me a week's stay at one of their all-inclusive five-star resorts in Mexico. Just one of the perks of the writer's life that you can enjoy too.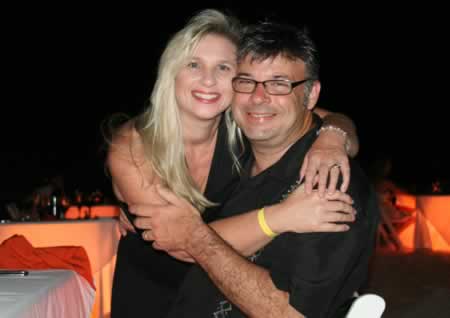 When I left for this trip, I was running late. So I waited to eat until I got through airport security.
As a result, I paid almost $12 for a sandwich and a bottle of water, nearly double what I would have paid before I got to the airport.
How often have you done something like that—paid more for something than you should have?
That can happen in your freelance business too—more often than you may be aware of—if you don't get a handle on your finances.
Fortunately, there are timesaving, simple things you can do to keep things in order and prevent you from paying more than you need to.
This week, I'll be giving you tips on how to manage your finances and run a more profitable freelance business.
To get you started, I want to highlight three things you can do right now, today, to avoid freelance pitfalls that frequently cause freelancers to spend more than they need to on taxes.
Make an appointment with an accountant. One of the best pieces of advice I ever received when I set up my first business was to meet with an accountant.
Even if you plan to do your own taxes, it's a good idea to consult with an advisor who is an expert and up to date on the latest laws and tax-saving strategies. Getting advice up front will help you determine the best business structure and what you can and can't write off.
Don't wait until tax time; do this immediately—even if you don't have any clients yet. You're likely incurring expenses today that you can write off.
Save EVERY receipt. Ben Franklin said, "Beware of little expenses, a small leak will sink a great ship." One of the biggest areas that freelancers lose money on is not saving receipts. Thinking that trip to the post office or the small number of copies you made at OfficeMax won't make a difference can be a costly mistake.
Those little expenses can really add up. In fact, my husband, who isn't good with receipts, ended up finding an additional $900+ in "little expenses" when he went through his credit card bill at tax time. Unfortunately, there's no telling how much he spent that didn't show up on the charge card. Those expenses are lost forever. And that can make a BIG difference come tax time.
No matter how small the receipt, save it for your taxes. Keep an envelope in your wallet for business receipts. Or use one of the smartphone apps, such as Evernote Receipts, which allows you to save detailed expense reports, receipt photos, voice memos, and file attachments about the receipts.
Keep track of your mileage. If you've never written off mileage, this may take a little getting used to. Keep a mileage log in your car to write down the date, where you travel to, and how far you drive. Record trips to the bank, the office supply store, seminars, networking events, client visits, etc.
Put these three simple and easy-to-implement steps in place now, and you'll set yourself up for less stress come tax time. You'll find fewer leaks in your finances, which means you'll pay less tax and keep more of your earnings at the end of the year.
How do you keep track of your receipts, expenses, and mileage? If you have a tip or story to share about managing (or mismanaging) your finances, share it below.

The Professional Writers' Alliance
At last, a professional organization that caters to the needs of direct-response industry writers. Find out how membership can change the course of your career. Learn More »

Published: July 30, 2012