AWAI Across America:
Destination — Seattle!

FLASH: Read all about it!
Seattle Meet Up — A Huge Success
On Thursday, July 12, 2012, sixteen AWAI members met — most for the first time — at the Sorrento Hotel in downtown Seattle. We had a blast!
Chris Butler here again, excited to share a peek inside our first AWAI Across America Meet Up.
The Seattle area folks forged through Seattle traffic from all around the region in order to meet and greet fellow, local AWAI colleagues.
We achieved our goal!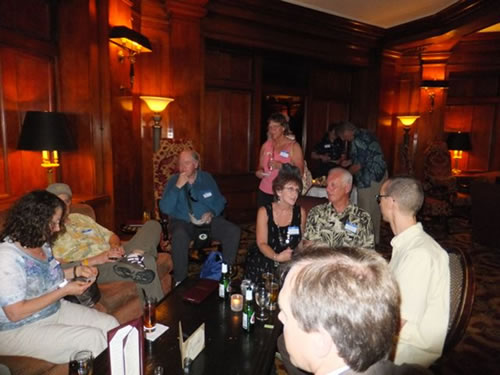 Socializing at Seattle's Sorrento
Although many were initially uncertain as to the reason for the meeting, they soon figured it out — no presentations, no structure, no sales pitch — just an opportunity to meet fellow AWAI members in the Seattle area and share a glass or two of wine with my husband Jim and me.
During the evening, quite a few of the folks told me they'd been looking for a way to meet other writers in their part of the world. This fun Meet Up was the perfect way to accomplish that.
Now everyone who attended has a local network for establishing Accountability Partners or mastermind groups. Plus, they have 15 new friends they can call and say, "Hey, let's meet for lunch and talk copywriting!"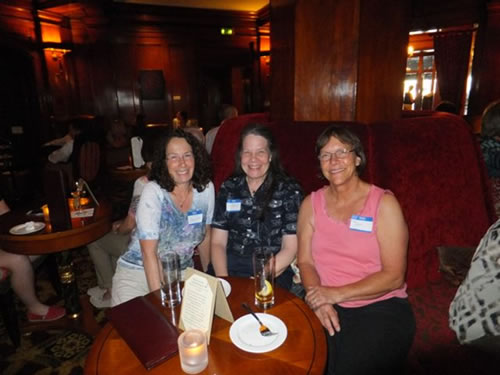 Nancy, Elisabeth, and Jacqui plan to create a local accountability group
During the evening, we shared our goals and our dreams, as well as our frustrations and obstacles. We got to know each other.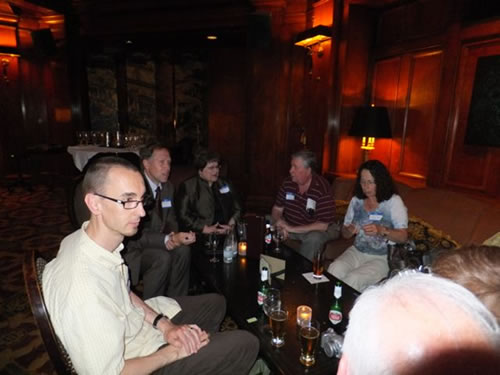 Sharing goals and dreams
Steve had just retired and was trying to figure out what to do next. He has a dream of traveling to other countries and writing to help preserve some of the endangered wildlife. However, he wasn't sure how to go forward. I suggested he contact Great Escape Publishing and look for opportunities through them.
Dawn-Marie, who is already an accomplished travel writer and photographer, has a desire to host an AWAI Pacific Northwest Photo Clinic.

Dawn-Marie and husband Ken, travel writers and photographers
Cheryl discussed how her career skyrocketed after attending an AWAI Bootcamp and Job Fair. She left Job Fair with three new clients and has had steady work ever since. It turns out that I met her at Bootcamp that year. It was great to have this "mini reunion."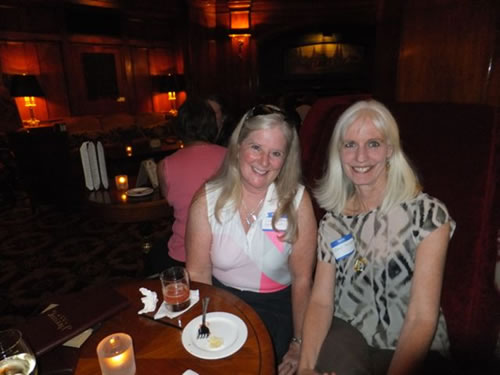 Chris and Cheryl met at Bootcamp and now meet again
Some of the members there were just getting started and seeking advice from the more experienced writers. As the evening progressed, it was fun to watch the camaraderie develop as people reached out to help each other.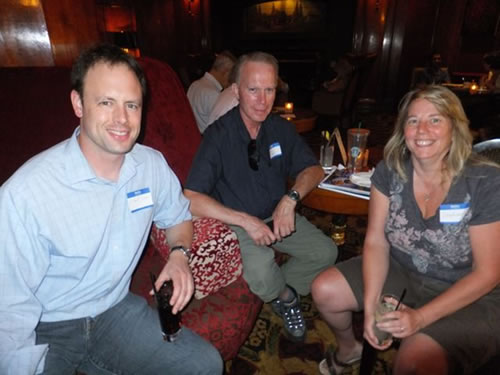 Robert, David, and Stephanie had a great discussion about careers
Other connections were made as well. I met Steve, who taught school on Bainbridge Island with my best friend who I've known since age three. Talk about a small world! Rev Sandi's son, a realtor, met Barry, an appraiser … others knew people in common through cousins … three of us belong to the same AWAI mastermind group.
Remember the movie "Six Degrees of Separation"? Well, I think we proved it that night. We became an instant family of writers with lots in common. We congregated in the Sorrento's cozy lounge to share each other's aspirations, get to know each other, and develop relationships — and it worked. It was amazing!
Several of us have pledged to meet up again at this year's AWAI Bootcamp in October. I'm looking forward to seeing these new friends again in just a few months.
This group of Seattle AWAI members pledged to keep in contact with each other and have plans to create one or more accountability groups out of this gathering. The ball is in their court now. We helped them take the first step! The next one is up to them. We're rooting for them to keep up the great start we got last night.
Jim and I will be leaving Seattle soon and are planning more Meet Ups along the way. Stay tuned for the announcement of the next one. It may be in a town near you!
Thank you, Seattle area writers, for attending the Meet Up. Jim and I enjoyed meeting all of you and listening to your stories. Good luck on your writer's life path. We hope you can use the relationships you made at this first Meet Up to help you accomplish your dreams.
Let us hear from you. We want to know how you are doing!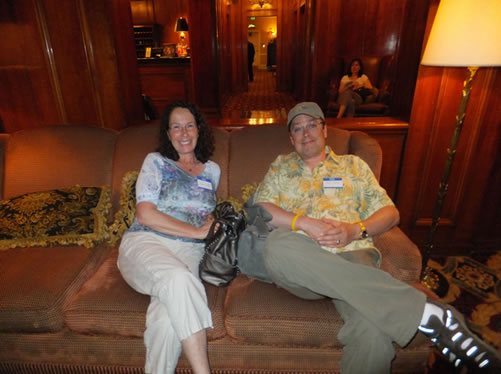 Nancy (with husband) and Chris discovered they met previously at Bootcamp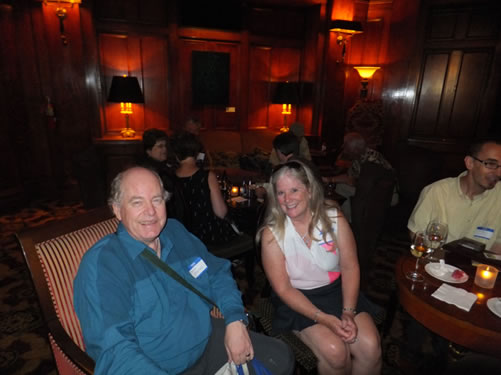 Chris convincing Barry to complete the AWAI Research Program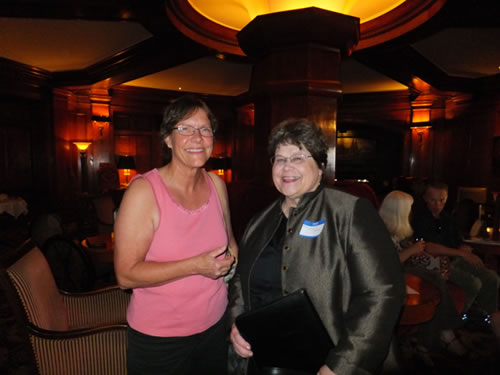 Jacqui and Rev Sandi hitting it off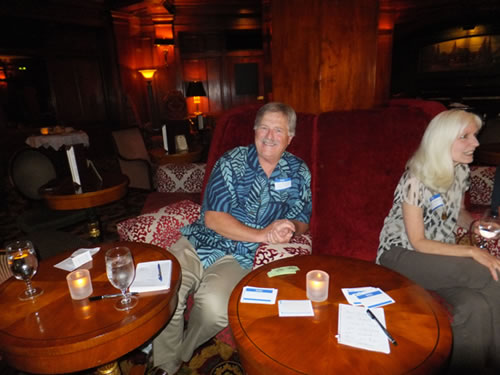 Jim making sure everyone has a nametag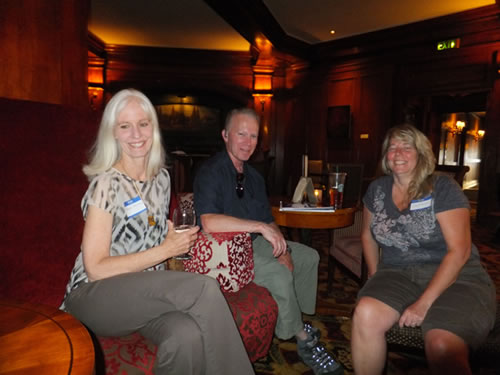 Cheryl, David and Stephanie talking it up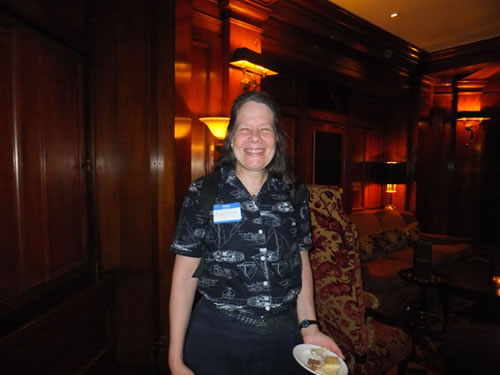 Elisabeth enjoying herself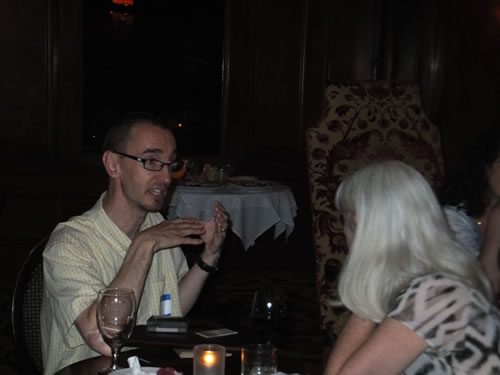 Stephan making a point to Cheryl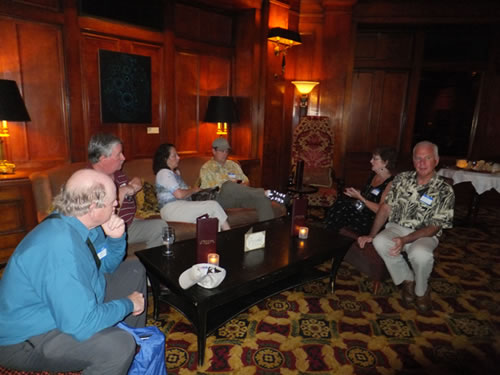 Everyone sharing experiences

The Professional Writers' Alliance
At last, a professional organization that caters to the needs of direct-response industry writers. Find out how membership can change the course of your career. Learn More »

Published: July 17, 2012