AWAI's 2012
"It's Your Summer of Money" Challenge

Pick the Money-Making Opportunity That's Right for You and Have Your Business Up and Running By Labor Day!
Get ready for AWAI's Annual "It's Your Summer of Money" Challenge!
It's simple: you choose the money-making opportunity that interests you most — and we'll do everything we can to help you get "dollars in the door" by the time the kids are getting back to school.
We call this the "It's Your Summer of Money" Challenge because while others are whiling away the summer months, you'll be launching an exciting home-based business that will be loads of fun for you … AND you'll be able to develop a continuous revenue stream month after month for the rest of your life.
But, there's much more to our exciting "It's Your Summer of Money" Challenge …
First off, you won't pay the going price for any program (or programs) you choose. That's because through the "It's Your Summer of Money" Challenge only …
All the home business resources offered will be discounted by 50%
Second, there's our "make-money-or-else" guarantee: If the home business you choose does not generate real income for you, you can request your money back for the program you bought for a full year.
Third (and this is a big one!), all "It's Your Summer of Money" Challenge participants will have a 30-60-90 day plan written by the expert in the business they choose. That way, nothing will be left in doubt and you'll know exactly what to do next, week after week.
So keep an eye out for the seven "It's Your Summer of Money" Challenge messages you'll be getting from us over the next seven days — and choose the home writing business that interests you most.
Then it's just a matter of applying the principles you learn … starting your home business … following your 30-60-90 day plan … and watching the money roll in.
Watch your inbox for the opportunities …
Or for a sneak peak – check them out here.
Enrollment NOW Open for
Circle of Success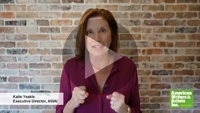 Only a few times a year, we open the doors into this exclusive group that will put you on the fastest path to becoming a highly paid, in-demand copywriter. This is the absolute highest level of hands-on learning offered anywhere in our industry.
Every resource is available at your fingertips along with live learning, guided mentoring sessions, professional copy reviews, access to clients, FREE admission to Bootcamp and more! But spots go fast.
Here's how to reserve your place.
Published: July 12, 2012