Meet Up with AWAI in Portland!
If you've been following the AWAI Across America blog, you're familiar with AWAI member Chris Butler and her husband living their version of the writer's life as they report their journey around the country in their motor coach.
They have been sharing their travel experiences, talking about writing while on the road, and letting you know about special AWAI Meet Up Events they'll be hosting across America.
The next "meet and greet" for AWAI members will take place in Portland, Oregon on Thursday, August 2nd.
If you live in the Portland area you'll be receiving an invitation from Katie Yeakle on Monday July 23rd with an RSVP date of July 30th.
Or if you'll be in the Portland area and would like to attend please send an email to Chris Butler at cbutler@awaionline.com with the subject line: Portland RSVP and she'll send you the event details.
This is a great opportunity to share your experiences and latest accomplishments and, best of all, to meet other AWAI members in your area – in person!
If it's anything like the last meet-up that took place in Seattle, you're in for a fun evening!
Your Path Now Versus What it Could Be: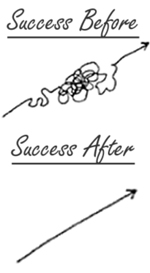 Nothing gives you a "straight shot" at success like Circle of Success.
We help you set goals … give you a personalized learning path … coaches and mentors … prime writing assignments … feedback from real copywriters … free Bootcamp, with VIP treatment … even a chance to work pro writers … and more.
Right now, we're accepting a limited number of new Circle of Success members.
Get the details here — including our low "get started" price.
Published: July 18, 2012