Last Chance Offer:
Save $200 Off Your Bootcamp Registration
Plus, Receive a Private Meeting with Rebecca Matter or Katie Yeakle
This Friday, August 31st is the last chance to save $200 off your FastTrack to Copywriting Success Bootcamp and Job Fair registration and receive a private meeting with Rebecca Matter or Katie Yeakle to put together a customized plan you can follow before or after the event.
This is a chance to meet with them one-on-one – and map out your plan for Bootcamp or the months that follow Bootcamp – to ensure you take full advantage of every potential client connection you made and put every single skill you learned to good use in your business.
But since there are only two of them, they'll need to limit the number meetings and plan them in advance to ensure they can give you their full, undivided attention.
They are scheduling these meetings on a first-come, first-served basis.
And they'll need to know if you're going to take them up on the offer by Friday, August 31st at midnight.
You can register or learn more here.
Or you can call Debbie, Pat, or Cameron at 866-879-2924 or 561-278-5557 to register by phone.
They're happy to discuss a personal payment plan option with you. We want you to come to Bootcamp and will work to create a payment plan that makes it possible for you.
Warning: Space is limited and it's first come, first served. So once we sell out, registration requests will be added to the waiting list in the order they were received.
The Fastest Way to Guarantee Your Success as a Professional Copywriter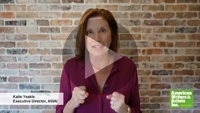 If your goal is to become a professional, highly paid writer … but you're frustrated by the pace at which you're learning … this high level hands-on training program will not only speed it up dramatically it will give you EVERYTHING you need to assure your success this year.
Every resource is available at your fingertips along with live learning, guided mentoring sessions, professional copy reviews, access to clients, FREE admission to Bootcamp and more! But spots go fast.
Here's how to reserve your place.
Published: August 29, 2012