AWAI Across America:
Destination – Bandon, Oregon

Learn How to Spark Your Creativity
I look at a gourd and see an odd shaped piece of fruit. Someone else looks at it and sees a Santa Claus, an owl, an angel or maybe a Gambel's Quail. It just needs a little paint.
I look at an empty bottle and … well, you know what I see. Another person took some copper pipe and a few bits of plastic and turned that bottle into a fancy hummingbird feeder.
That's the fun in going to an art festival – the Cranberry Festival in Bandon, Oregon in this case. The artists see things differently, and their creativity is fascinating.
We also saw lots of jewelry – made out of everything imaginable, leather goods, metal wall hangings, hand painted scarves, glass features and my personal favorite, chainsaw carvings.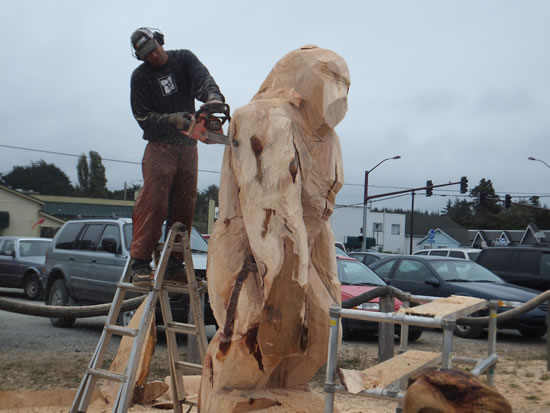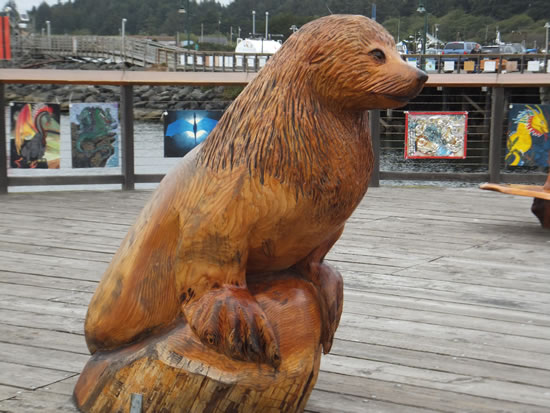 We also had the opportunity to taste cranberry everything – cheesecake, bread, ice cream, cake, candy, juice and more.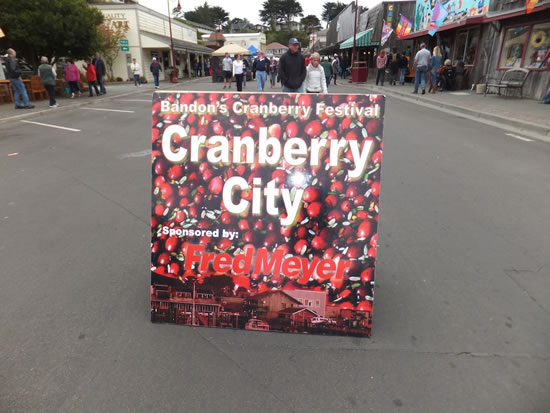 For someone like me, whose artistic talent leaves something to be desired, I continually have to ask myself, "How do they come up with these ideas? Where do they get their inspiration?"
But then I stop and think … copywriting isn't that different. Writers need inspiration and ideas too, and everyone has their own sources for inspiration.
To be persuasive and convince someone to take action is what we do as copywriters. You want to present things differently and in a way that will appeal to your specific audience, encourage them to buy the product, or sign up for the newsletter.
So what inspires your creativity?
As Copyblogger Brian Clark said, "Inspiration from other sources is what creativity is all about. It seems that many people believe creativity involves pulling a completely brand new idea out of thin air. In truth, creativity is an adaptive process that consists of looking at the same existing thing everyone else is and thinking about it differently."
This is what makes one artist's work different from another. It is also what makes one writer's copy different than another's. We all look at things from a different perspective resulting in different outcomes.
Inspiration can come from just about anywhere or anything. Look around you. Take in the smells and listen to the sounds of wherever you are. Maybe go to a local festival, visit a museum, take a walk downtown, or stop by a nearby park. Observe and become aware of what's going on around you.
Another way to be inspired is to read. Read books outside of your normal interests, go on the web and see what's being said about topics unrelated to your niche. Expand your knowledge beyond your own area of expertise. It will come in handy.
Inspiration can come from something as simple as a comment from a friend or observing a bird fly or from something as complex as reading Tolstoy's War and Peace. Regardless of where it comes from, be ready to recognize it. It might be something you can use right away, or in the future. Write it down and file it away. It may be just what you need the next time you are looking for inspiration.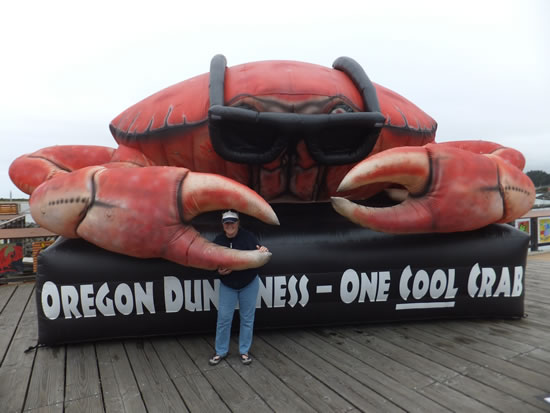 The Professional Writers' Alliance
At last, a professional organization that caters to the needs of direct-response industry writers. Find out how membership can change the course of your career. Learn More »

Published: September 17, 2012