Been There, Done That, but Not THIS Time!

Have you ever attended a live event and exchanged contact information with the honest intention of staying in touch, but then never followed up … ever … with anyone?
Yeah, I've been guilty a time or two … or 10.
Not this time, though.
This time, I had a clear mission: to join or form a mastermind group during the 2012 Web Copywriting Intensive.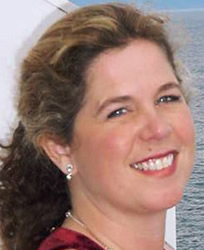 Hi, Leanne Rumsey here, taking my turn as your guide in our mastermind group series.
As Linda suggested yesterday, I attended an AWAI live event to meet the people who became the members of this group.
But before I could declare "mission accomplished," I had to take one more crucial step. This seemingly small step somehow morphs into a monstrous stumbling block for the majority of us.
I'm talking about following up.
It's something that most people just don't do after a live event.
You could meet and chat with a bunch of really great people who all express interest in forming a group. You may already be visualizing how you'll want your group to function: brainstorming sessions, help with specific challenges, or just another pair of eyes to edit your copy.
However, if you don't follow up and actually form the group, it's all for naught.
Like I mentioned earlier, I was on a mission when I arrived at the Web Intensive this year.
Because I had this top of mind, it didn't take long for me to recognize the people I wanted to align myself with. People who engaged with the speakers and were engaging when they spoke. People who had already made the leap and were open for business.
In fact, by the end of the lunch break on the first day, I knew whom I wanted to chat with. We exchanged business cards. I kept those cards separate from all of the other business cards I received.
The following evening, I touched base with each of these ladies. I asked a very specific question that would immediately hold me accountable to them. I asked, "Is Friday a good day for me to contact you about moving forward with this group?"
Then I did it. I followed up.
And I'm so glad that I did.
I would not be sharing this with you today had I not taken that step. You just never know how your freelance career would be different if you continued to miss the crucial step of following up.
Fast forward to today. Our group is going strong. We have purpose, fun, and serious structure as Tanya MarCia explains in her article "Best Practices to Make Your Mastermind Group Work: What You and Michael Jordan Have in Common."
Are you planning to attend Bootcamp this year? Will you be on a mission to meet potential members of your own mastermind, peer review, or copy-buddy group? Please leave a comment and tell me how you plan to follow up with the people you meet.

The Professional Writers' Alliance
At last, a professional organization that caters to the needs of direct-response industry writers. Find out how membership can change the course of your career. Learn More »

Published: September 26, 2012