Doing the Happy Dance Together …

My mastermind group may spread out across four states and two countries, but that doesn't stop us from celebrating victories together – "Yahoo! Happy Dance! I just landed a new client!" – or sharing disappointments – "The client decided they can't use the copy I wrote for them."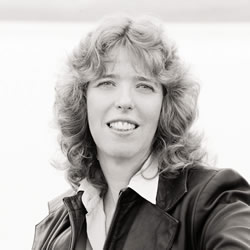 Linda Wilkinson here, and this week, we're walking you through the ins and outs of forming a mastermind group. So far, you've learned how to form a group. Today, I want to give you a sneak peek into a day in the life of our Positive Committee.
1. Connecting on Facebook
Our Copy Stars Facebook group page is the main platform for communication. In addition to positive affirmation, we post informative articles, share learning experiences, and ask for help.
For me, the Facebook page takes the "solitary" out of writing … like the time my graphic designer asked for my prices to pass on to her clients. I wasn't sure if it was a good idea to give a price range or not, so I asked my group. Almost immediately, they chimed in with answers like, "Never give a quote without discussing it with the client first."
We have also used the Facebook page to post website audits for each other. Rather than email private responses, we decided it would be a better learning experience if we made our responses available to all.
2. Twice-Monthly Conference Calls
Facebook is great for most of our communication, but we decided that we needed to talk to each other twice a month. After all, as convenient as social media is, it just can't take the place of a phone call!
It takes a bit of schedule juggling to find a time that works for all of us. But because we find value in our phone conversations, we believe it's worth the effort.
We post our weekly goals on the Facebook page, but it's during our accountability roundtable that we really hold each other accountable. What are we doing to reach our ultimate goals? Are we marketing ourselves effectively? What can we do to encourage each other to improve our focus and stay on course?
Our second call in the month is focused on a topic of shared interest. Michele is our social media guru, so one month we asked her to share her tips on integrating social media platforms.
Another call was a test run of our "elevator speech." Just being able to share our business focus in a nonjudgmental environment was incredibly affirming.
3. One-on-One Conversations
We function well as a group, but occasionally it is beneficial for two members to collaborate on a mutually beneficial topic or project. Tanya and Leanne, for instance, are working together on a dog-related money-making website since Leanne has expertise in the veterinary industry.
I, too, have benefitted from Leanne's expertise as a long-time marketer. On a recent Skype conversation, she shared some invaluable tips with me.
All in all, over the past few months, we have all experienced life's usual ups and downs: Rae graduated from university, Michele toured across the United States as a "baseball mom," and I made a major move from one province to another.
But our mastermind group has been a positive support for us all. Together, we stay focused on our goals and strive together to live the writer's life.
Michele summed it up best with this post:
"The sky is the limit in our village of copy stars …"
Stay tuned tomorrow as Michele talks about keeping the group going over the long haul.
And, in the meantime, we would love to hear comments about your mastermind group or questions you may have about getting one started.

The Professional Writers' Alliance
At last, a professional organization that caters to the needs of direct-response industry writers. Find out how membership can change the course of your career. Learn More »

Published: September 27, 2012