Finding Your Own Positive Committee …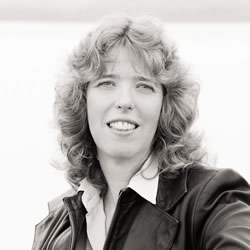 Linda Wilkinson here …
Yesterday, my fellow Copy Star Michele Peterson mentioned that our mastermind group serves as our Positive Committee.
That's so true! And, you know, it's been huge in helping me gain the confidence I need to become a successful freelance copywriter.
So today, I'm going to give you four suggestions to help you find your own Positive Committee for encouragement and support.
Make a plan to introduce yourself to five people at an AWAI live event.

Bootcamp and the Web Copywriting Intensive are excellent places to meet future members of your Positive Committee. When I attended the 2012 Web Copywriting Intensive, I made a plan to talk to at least five people, which was easier than I thought.

There were plenty of opportunities to network at planned social activities and during breaks. You'll find, as I did, that there are several people who are at similar points in their careers, in similar niches, or just have a positive aura about them. Think about the kind of people that you would like to form a Positive Committee with, and keep that in mind as you connect with others.

Reach out to other Bootcamp and Web Copywriting Intensive attendees on Facebook and LinkedIn.

Seize the opportunity to meet others who are going to Bootcamp or the Web Copywriting Intensive by connecting on the AWAI social media pages: Facebook and LinkedIn. Michele and I first met on the AWAI 2012 Web Copywriting Intensive page and then became Facebook friends.

It was comforting to know that I already knew one person before I even arrived in San Diego. And at the end of the three-day workshop, it seemed natural that Michele and I would continue to encourage each other online.

Connect through AWAI forums. Another way to meet aspiring copywriters is to connect online through the main AWAI forum and any or all of AWAI's group sites. Participation in forums is encouraged with:

Professional Writers' Alliance and Wealthy Web Writer memberships
AWAI's interactive programs, such as:

Accelerated Six-Figure Copywriting Companion
Autoresponder Apprentice
How to Love Marketing Your Freelance Business
Money-Making Websites

I encourage you to join one or more of these group sites. Copywriters are eager to help each other by answering questions and sharing their experiences. There are even occasional challenges like the one I noticed recently on the AWAI group site. Six members of that group accepted the challenge to write 500 words per day. It sounds to me like a mastermind group in the making.

Network with other members at the AWAI Across America meet-ups.

AWAI member Christine Butler and her husband Jim are traveling cross-country in their RV sharing their travel experiences with you and letting copywriters know about special AWAI Meet Up Events they'll be hosting across the country (check out their blog to find out where the next meet-up will be).

Find like-minded copywriters through local networking groups or professional associations.

If you are unable to attend an AWAI live event or meet-up with the Butlers, there are always opportunities to meet people who share your dreams and goals in your community.

Over the years, I've belonged to several local professional associations in different locations. I've come closer to reaching my goals because of the encouragement I've received from other writers. In fact, it was because of the encouragement of a group I met through a writer's guild that I got up the courage to submit my first article for publication. Check for ads looking for members in writers' publications and regular group meetings for professional associations in your town or city.
Keep in mind that you only need a few people for your Positive Committee. When you are networking at live events and connecting through online forums, bring up the idea of a mastermind group with four or five people who come across as encouraging and supportive. You'll be surprised how quickly a group of strangers can become your lifeline as you strive to reach your goals.
Since my Positive Committee was formed in March 2012, we've all had our ups – "I just landed a client!" – and our downs – "I didn't get the contract," – and we've been there to support each other through it all.
At this point, you're probably wondering how we did it. How did we keep a mastermind group together with five people from different locations and various writing backgrounds? Stay tuned as Leanne fills you on the "how-tos" tomorrow.
And if you have any additional suggestions to help others find their Positive Committee or have a comment to share about your mastermind group, post them here. We would love to hear how you have helped each other over some of the "bumps" in your copywriting road.

The Professional Writers' Alliance
At last, a professional organization that caters to the needs of direct-response industry writers. Find out how membership can change the course of your career. Learn More »

Published: September 25, 2012