Best Practices to Make Your
Mastermind Group Work:
What You and Michael Jordan Have in Common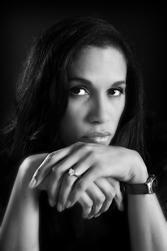 Michael Jordan was already renowned as one of the greatest basketball players of all time in 1992. But that year, he joined The Dream Team and won the Olympic gold medal. Even if you weren't a basketball fan, it was hard not to get swept in the excitement watching them compete.
In addition to Michael, the team was comprised of some of the most talented players in basketball history: Magic Johnson, Larry Bird, Patrick Ewing, Scottie Pippen, Charles Barkley, Karl Malone, to name a few …
To see them play was like watching art in motion. It was beautiful!
They were each stars in their own right, but as a team, they brought out the best in each other. The sum was greater than the parts.
They won the gold due to practice, discipline, and following a set of rules and guidelines. They had a solid team that functioned like a well-oiled machine.
The Olympic Dream Team was a mastermind of sorts.
I'm on a dream team called Copy Stars Mastermind, formed at the 2012 Web Intensive in San Diego.
No one would mistake me for a Michael Jordan of the copywriting world, but I can speak for each of our members: it's ignited a fire under each of us and fueled our copywriting careers.
Since February, each of us has published work, taken on new clients, and revised our websites. One person quit her 9-to-5 job and is writing full time. Another published an ebook on Amazon.
Our mastermind group has been instrumental in accelerating our copywriting success.
If you're thinking of forming your own mastermind, your Dream Team, here are a few suggestions to make it work:
1.​ Define the Purpose of the Group
Mastermind groups can be created for various reasons. Determine what the members of your group want to accomplish. Do you want accountability for your goals? Support? Encouragement? Brainstorming sessions? A new perspective? An atmosphere that fosters creativity? Maybe it's a hybrid.
The 1992 Dream Team had one purpose: win the Olympic gold.
When you have a clearly defined purpose, you always have a point of reference. It's the glue that holds your group together as you grow and flourish. Your purpose drives you forward.
2. Establish Ground Rules
Do you think Michael Jordan and his teammates had a solid structure for their practice? You bet. It's not very exciting, but ground rules ensure that the team functions at its highest level. I had a mentor who liked to say, "Structure creates freedom." That's what the writer's life is all about, isn't it?
Determine a regular meeting time.

Decide this ahead of time, and everyone will stay on track. For example, our mastermind group meets twice a month on the first and third Monday.

Determine your meeting place.

Choose a place to come together if you're local. If you all live in different states in various time zones, set up a virtual location via Skype or conference call.

Create a format for your call.

Define the structure of your meeting so that it flows.

During the first call of the month, we share our goals for the upcoming month and recap of our accomplishments since the previous call. On the second call, we address any challenges or issues or discuss a specific topic of interest. This is our natural flow month in and month out.

Appoint roles.

I recommend a moderator, a timekeeper, and a note-taker.

A moderator keeps the call on task. It's easy to wind up in left field if you don't have someone to keep everyone on point.

Your timekeeper will ensure that everyone has an equal amount of time to share.

A note-taker recaps the call for future reference and fills in the gaps for any members who were unable to attend.

Negotiate values.

What do the members of your group hold in high regard? Consider things like confidentiality, level of participation, and giving feedback.

Here's our rule on confidentiality: what's discussed in our group stays in our group, unless we give collective permission to share it.

We have all agreed to show up for the calls and participate fully. It's no fun being in a group where only a few people have anything to offer or share.

We decided that if we were unable to make a call, we give the group ample notice and that no one is allowed to miss more than three calls. This helps us work as a team.

When we started our mastermind group, we spent time discussing how we like to receive feedback and how to give feedback. Mastermind groups are designed to help us grow, learn, and improve. It's hard to do that in an environment that's not conducive to making mistakes.
3. Celebrate Often
Did the Dream Team wait until they won the gold to celebrate? Of course not. Celebrate the victories along the way. Break out the bubbly and dance!
Left on my own, I probably wouldn't do this. I'm often so focused on how far I have to go that I don't realize how far I've come. My mastermind group reminds me to celebrate and helps me stay focused on why I am pursuing the writer's life.
Outside of regular meeting times, we celebrate our accomplishments via our private Facebook group. It also provides a place for us to chat, ask questions, and cheer each other on between meetings.
It's amazing how a few words of encouragement or a "Write On" (the mantra of Michele Peterson, one of our members) builds confidence and spurs each of us forward.
Want to build your own copywriting "Dream Team"?
You don't need a Michael Jordan or Magic Johnson to take your skills to gold medal status.
All you need are a select group of motivated copywriters, a strong purpose, and a solid structure.
Follow these suggestions, adding in your own mastermind group guidelines as needed, and you'll be celebrating victories like the Copy Stars mastermind members.
If you have a mastermind group, I'd love to hear your thoughts. Leave a comment, and let me know what's working to make your group work.

The Professional Writers' Alliance
At last, a professional organization that caters to the needs of direct-response industry writers. Find out how membership can change the course of your career. Learn More »

Published: September 26, 2012