AWAI Across America
Destination — Bandon, Oregon Revisited

Why You Should Trust Your Gut
In the TV series NCIS, the lead character, Special Agent Leroy Jethro Gibbs (portrayed by Mark Harmon) is famous for his "gut." It rarely leads him astray, and not only does he follow it, but his team depends on it too. It helps them solve cases.
My intuition hasn't solved any crimes, and it's not as accurate as this fictional character's. But recently, it paid off big-time.
A few weeks ago, we visited the town of Bandon, Oregon for its Cranberry Festival. If you missed that blog, you can read it here.
There was something about this little town that intrigued me. We only had time to go through the area that was hosting the Festival. But in my gut, I knew there was more to this place.
When we had more time, we drove back to Bandon. It turned out that my gut was right on! We turned down a side street and came upon the ocean … and what a sight it was!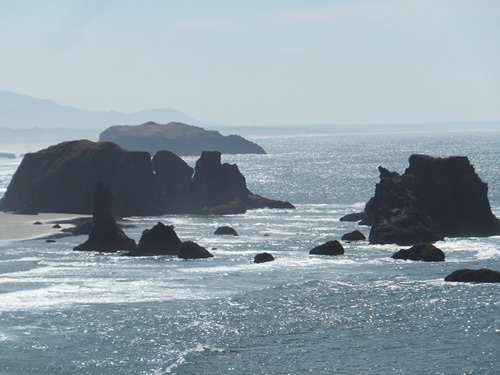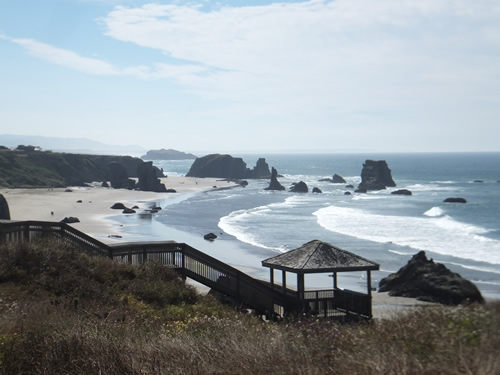 We had no idea what awaited us on that road, but we're glad we took the chance to find out.
Trusting your gut doesn't always work, and it can be difficult to just go for it. As Sylvia Clare, author of Trusting Your Intuition: Rediscover Your True Self to Achieve a Richer, More Rewarding Life, points out: "Intuition is a sense of knowing how to act spontaneously, without needing to know why. The why question leads to indecision, anxiety, caution, and self-limitation. These are all responses which originate in fear-based emotions."
There are many who say you shouldn't follow your instinct. But I tend to side with those who believe your gut is trying to tell you something for a reason and is certainly worth listening to.
Some of the most successful people find following their instinct has never let them down.
In his well-known 2005 Stanford Commencement address, Steve Jobs was very clear about following your gut:
"You have to trust in something — your gut, destiny, life, karma, whatever. This approach has never let me down, and it has made all the difference in my life."
He goes on to say that you shouldn't let yourself be "trapped by dogma — which is living with the results of other people's thinking." And you shouldn't "let the noise of other's opinions drown out your own inner voice. And most important, have the courage to follow your heart and intuition."
As a copywriter, following your intuition can be extremely helpful. If this is what you think you want to do and your gut is telling you this … then go for it. Your gut usually knows what you want better than you do.
Of course, before you make your decision, you should be collecting all the data you need to make that decision. Ask yourself whether you really want to commit to a freelance career and are ready to write for a living. You have to understand what it's going to take to be successful and what your first steps must be.
Your intuition, along with other input, tells you when the time is right to quit your day job and become your own boss, live on your own schedule, do what you want to do … when and where you want to do it.
Oprah Winfrey says, "I take in all the information I can gather. I listen to proposals, ideas, and advice. Then I go with my gut, what my heart feels most strongly."
Sometimes you just have to take the time to listen to what your inner voice is saying. It knows you better than anyone else and most of the time will lead you in the right direction.
If you are struggling with a decision, sit still, be quiet, and listen to what your body and mind are telling you. Follow your internal GPS.
Just think; if I hadn't listened to my gut, we would have missed this gorgeous piece of the Oregon Coast.
What is your gut telling you to do? Are you paying attention?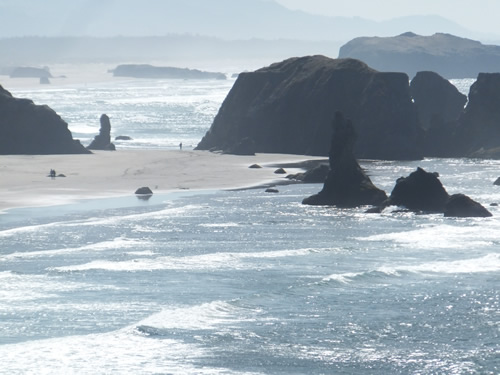 The Professional Writers' Alliance
At last, a professional organization that caters to the needs of direct-response industry writers. Find out how membership can change the course of your career. Learn More »

Published: October 9, 2012