AWAI Across America
Destination – Boise, Idaho

The Group Was Small … But the Spirit Was Mighty!
More and more, I'm seeing articles, blogs, emails, Facebook posts, etc., touting the values of a mastermind group. I have experienced it myself and attribute much of my success to the folks in my own groups.
One time, when a particular client decided not to use the landing page I had labored over, I was devastated. It was my first major setback and I was taking it very hard. My mastermind group was there to support me, build me back up, and foremost coach me not to take it personally.
These are folks who have your back and encourage, prod, and motivate you to keep moving toward your dream.
If you have the opportunity, create a support group of your own to help you achieve your goals. AWAI Across America will help in any way we can.
One way is to join us for an AWAI Meet Up as Jim and I make our way south through the western United States.
On Monday, we were in Boise, Idaho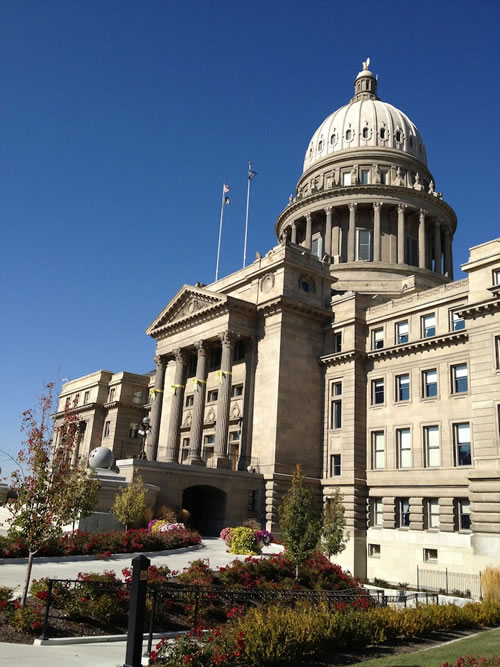 We gathered at The Reef, a restaurant in the Basque area of downtown Boise. We learned that a large population of Basque immigrants came to Idaho in the early 1900's and settled there to herd sheep.
We were in the Ernest Hemingway Room, which was named so "as the spirit of Reef is a reflection of many of Hemingway's passions and Idaho roots," says the owner. I thought it was very appropriate for the gathering of a bunch of writers!
In addition to sharing ideas, we also had some great food!
This time, there was a familiar face in the crowd. Heather Robson, Managing Editor of the Wealthy Web Writer, joined us and was just as excited to meet fellow AWAIers in the Boise area as everyone else.
The attendees, who had all been searching for other writers nearby, immediately bonded and shared their areas of expertise and discovered quickly how they could help each other progress toward their goals.
Although their niches were diverse, they had several things in common:
They're writers
They're interested in expanding their freelance businesses
They want to work with others
They're willing to share and teach others about their skills
Sounds like a perfect foundation for a local support group to me! The fact that they are all in the Boise area is an added benefit. They can meet face-to-face as frequently as they desire.
I've already received a series of emails from them. They're setting up their regularly-scheduled meetings into the future. This group is going to be good!
"Individual commitment to a group effort — that is what makes a team work, a company work, a society work, a civilization work."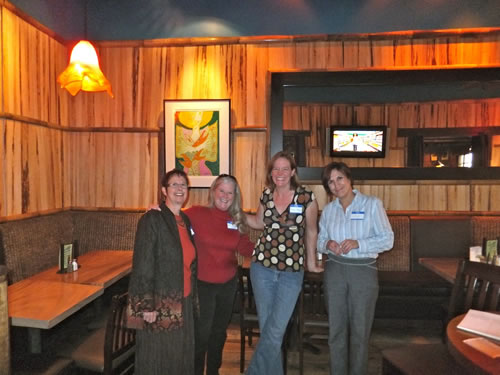 This is the beginning of something good!
Having the diversity of backgrounds and experiences from which to draw helps all of the members of a support group.
Cari is willing to work with others to optimize their websites for mobile devices and is a specialist in social media.
Lisa is interested in travel and has experience writing bios for companies.
In addition to her Wealthy Web Writer responsibilities for AWAI, Heather is involved with the medical device and health communities.
Others, who were not physically at our Meet Up but want to be a part of the group, shared their expertise as well:
Event Planner Rich, a retired firefighter, has a multi-level-marketing company in the telecom industry and has been involved in real estate investing.
Amy writes for nonprofits, causes, and homebuilders, specializing in web copy and brochures.
As you can see, they all come to the table with different perspectives. They also have varying degrees of experience and are willing to help those who are not as far along in building their businesses.
This is the ideal recipe for a mastermind group.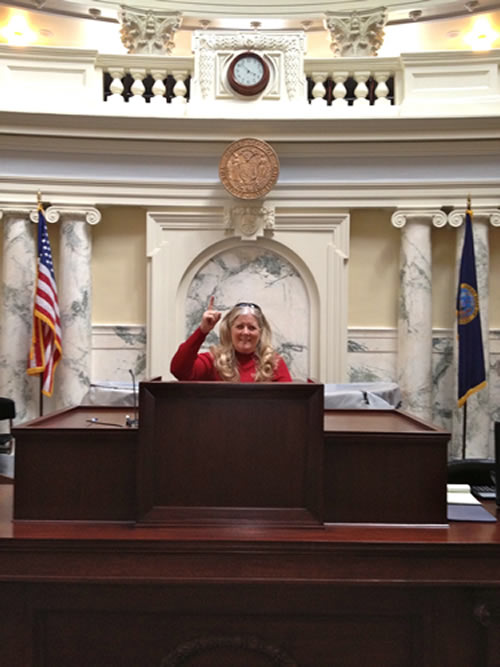 I'm speaking from experience!
(From the podium in the Idaho House Chambers)

The Professional Writers' Alliance
At last, a professional organization that caters to the needs of direct-response industry writers. Find out how membership can change the course of your career. Learn More »

Published: October 16, 2012