AWAI Across America
Destination – Salt Lake City, Utah

What do beehives, industry, and crawfish cheese dip have in common?
The answer: Networking with AWAI folks in Salt Lake City!
The beehive, which symbolizes industry, is the Utah State Emblem. As it says on Utah's official website, "The early pioneers had few material resources at their disposal and therefore had to rely on their own 'industry' to survive."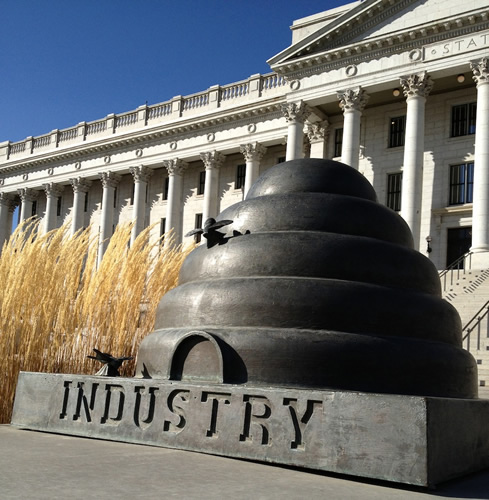 These pioneers were much like freelance writers who rely on their own creativity and skills to survive. You work on your own. You are responsible for getting your own clients. And you are the one accountable to meet the client's expectations. You must also make sure you have the skills you need to be successful by going through the appropriate training.
Most of the folks we networked with in Salt Lake City (SLC) were at the beginning of their freelance writing careers. They were looking for ideas on how to get started.
Spence has an interest in writing about children's products and the need to teach children leadership. Lindsay got the travel writing bug when she worked for a cruise line this summer in Alaska.
What's great is that both have picked a niche, a key step in starting a serious copywriting career. And they were also very interested in getting to know other copywriters — the ideal support network.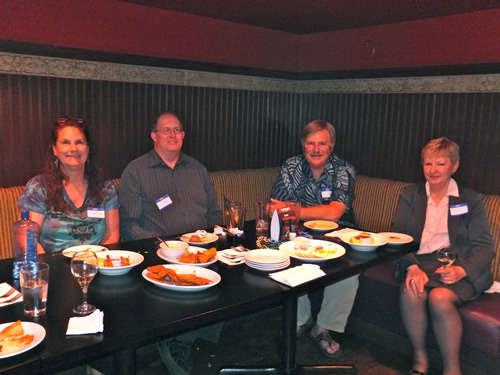 Kirsten, who is also interested in travel writing, got her career started through Elance and is doing very well. She started by offering lower rates but is now demanding top dollar for her work. Clients now know her and come back with repeat business.
Kirsten has another valuable asset. She is bilingual and translates documents from German to English and vice versa. What a wonderful advantage to have.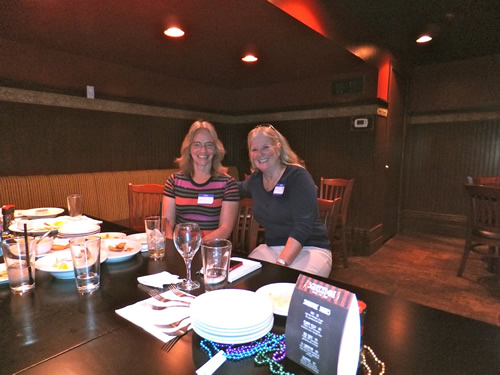 I no sooner found out about Kirsten's hidden talent when Susan, who currently works for a law firm but also loves to travel, spoke up and said that she frequently works with the German Consulate … and they are always looking for translators.
Immediately they exchanged business cards. It can be as easy as that to make a crucial connection with someone.
That's why it's important to discover other copywriters and professionals in your local area. You never know when you might meet someone who has a skill or talent you need. Or on the flip side, they might need what you have to offer.
They also may know of someone else who needs your skills. The exchange of backgrounds, experiences, and expertise can lead to lucrative and beneficial contacts.
Brian Tracy, author and motivational speaker says, "Network continually — 85 percent of all jobs are filled through contacts and personal references."
Expand your regional reach. Look for local groups where you can network. Research the local Chamber of Commerce or Rotary Club, investigate existing networking groups specifically in your area of interest or niche, volunteer for some local activities sponsored by business groups, join a service club, attend a trade show … there are lots of ways to meet people in your town and make key connections.
And of course, attend the AWAI Meet Up when we come to your town. This is a great way to get started. Not only do you meet other writers you can network with, but you may also find common ground like Kirsten and Susan did.
And what does crawfish cheese dip have to do with networking? It was the specialty of the house at the Squeeze Box Restaurant at the 100-year-old Peery Hotel where we held our gathering. It's always fun to network over delicious food.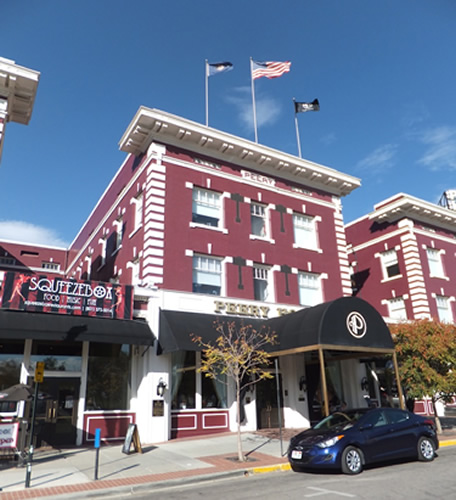 The Professional Writers' Alliance
At last, a professional organization that caters to the needs of direct-response industry writers. Find out how membership can change the course of your career. Learn More »

Published: October 22, 2012