Cleansing and Fasting: Not Just for Health Nuts


How a Mental Cleanse and Media Fast Will Give




You Clarity and Energy to Hit Your Goals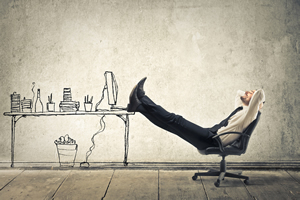 If you eat well and you're in reasonably good shape, what I'm about to describe could make you sick.
Imagine you stopped eating fruits and vegetables. Instead, you started scarfing down doughnuts, cakes, and cookies.
No more good fats like almonds, flax seeds, and avocados. In their place? Greasy bacon, cheeseburgers, and whole milk.
The multivitamin your doctor recommended? You dump that and start eating Froot Loops every morning (fortified with vitamins, of course).
How long do you think you could sustain your new eating habits? Well, you could probably go for a long time before you noticed health problems.
But you certainly wouldn't be operating at peak performance levels.
The result of poor choices
Even though you could get by on that diet, you would most likely be mired in muck.
Your body fat percentage would increase, your energy would decrease, and your organs and systems would operate at less than capacity.
Not good.
So what does this have to do with you and your writing?
Just like our diets, our mental intake can have either a positive or negative impact on our business and our life.
Ingesting too much mental "junk food" prevents us from operating at maximum efficiency. We simply can't be our best when our minds are clogged up like bad arteries.
Three problems that can lead to a mental (and often financial) slump
I've experienced and overcome these challenges myself, and I've helped other writers defeat them, too. Let's discuss the problems first, then the solutions below.
1. We become "gunked up" with stuff that doesn't contribute to our success.
Here's what I mean. I love following baseball, football, U.S. politics, and global economics. If I could find a way to get somebody to pay me just to read about those four things and spout off my opinions, I would.
But right now, none of those things help move me toward my goal. Keeping track of the daily box scores or the foreign exchange markets won't help me become a better web copywriter. (Although if I were a financial newsletter writer, it probably would.)
With our diets, it takes extreme discipline (at least for me) to eat broccoli and spinach instead of cookies and crackers.
Same thing with our mental diets. It's easier and more fun to surf ESPN.com or CafeMom.com than to create and implement a new email marketing campaign, right?
2. We have too many distractions in general.
The Internet is probably the biggest culprit, but when you work from home, everything is a distraction.
I like order and structure. I can think clearer when my house, garage, and yard are neat and tidy. When they're not, I have a tendency to get easily pulled into mindless chores that waste my time, like organizing my garage or trimming my hedges.
3. We have too many options and not enough direct guidance.
I love buying informational products, and I don't regret any money I've invested in them.
As a result, I have a huge library of resources that I refer back to often. The problem is, I could spend countless hours poring over various programs. Each one would help me in some way, but on any given day, I don't know where to spend my time.
Unless you're booked up with client work 40-50 hours a week, how do you decide how to spend each spare hour of the day? I wish I had my own expert guide to tell me exactly where and how to spend my time each day.
Have you had any of these three problems? Have you ever felt stuck in a situation because your brain was overloaded with distractions, options, and "mental junk food"?
How do we fix these common but almost addictive problems?
The solution: cleanse, fast, and rebuild
I'm not a nutritional expert, but if I wanted to push the "restart button" on my health, I would cleanse, fast, and rebuild.
I'm going to suggest the same routine for getting out of a mental slump. Put these three steps into action, and you'll be able to wipe the slate clean, start fresh, and build momentum in a new direction.
Step 1: Cleanse
In health terms, a "cleanse" removes toxins and sometimes excess fat from the body.
Our "mental cleanse" is similar. We want to clean out or purge things from our life that we no longer use or don't benefit from. The goal is to increase our energy for our big objectives and become leaner and more focused on what matters most.
Start with your house, then your office, then your desk, and finally your computer files. Get rid of anything that doesn't make you happy, make you money, or that you haven't used in the past year.
You don't have to go overboard like I did, but a year ago, I rented a big metal dumpster and got rid of anything I hadn't used in the previous 12 months. I gave away books and CDs, sold a few things on craigslist, and deleted files.
I hired a lawn company to come in and make the lawn and landscaping look good and take away debris that had been building up.
It was the most exhilarating feeling! I immediately gained mental clarity and focus.
It also helped with my problem of getting off schedule to organize and clean up. Overnight, my productivity increased.
Step 2: Fast
Fasting is abstaining from something for an extended period of time. It usually refers to avoiding food, drink, or both.
Research suggests that fasting offers many health benefits, including detoxification, a heightened immune system, and a feeling of rejuvenation. It's a controversial practice, but I've experienced these benefits myself on extended fasts up to seven days.
Perhaps that's one reason I'm a big believer in fasts of other kinds, too.
Are you open to something radical? Try going on a media fast for 30 days.
No newspapers, no Internet news, no radio or television news. Nothing.
You may want to start this one after November 6 for obvious reasons. But after that, think about it. How much of the news is positive and uplifting?
If you absolutely must get your news fix, here's what I did for a year: I got all my news from watching Jay Leno's opening monologue and Saturday Night Live's Weekend Update. Seriously.
I'm not saying give up all your hobbies. I still watch football and follow politics in my spare time, but I have drastically cut down on the news.
The benefits of a media fast? A more focused, clearer, and happier mind. Plus, more time devoted to things that increase your skills and your income.
Step 3: Rebuild
Now, we're getting to the fun part!
You've mentally "cleaned house." You've gotten rid of distractions and clutter, you've become more focused, and you're rejuvenated. You've moved beyond any negative situations or emotions from a previous slump, and you're focused on bigger and better days ahead.
The last step in building momentum toward your new goals is to rebuild with good stuff.
If you went on a "master cleanse" and then a serious 14-day fast, you'd start fresh by eating a clean, pure diet, wouldn't you?
I encourage you to do the same here.
Get on a daily regimen that includes a good diet, exercise, and positive mental stimulation (15 minutes of your favorite inspirational or personal growth book).
Write out your goals in detail and read them every day. AWAI member Mike Crespo did this recently and within a week reported, "Big things in the hopper!" He had a new client, an ongoing speaking gig, and an optimistic outlook already for next year.
Finally, come up with a "stretch goal" for 2013. Something big and bold that you can let percolate in your brain for a couple of months before the new year hits.
Mine? Add to my first book with three more titles in 2013, and then hit the speaking circuit. (I told you it has to be bold.)
What a lean, energetic, enthusiastic writing machine looks like
After cleansing, fasting, and rebuilding, I promise you'll have more confidence and a renewed sense of energy.
You'll operate with a sense of guided purpose, you'll be focused on new targets, and you'll build momentum to finish the year strong.
Clients and prospects will sense something different about you, too.
My last words of advice: you could wait until January 1 and join the herd of people who will be cleaning out the old and ushering in the new.
But why wait?
You've got a cleansing and fasting program to get started on. Do it now.

The Professional Writers' Alliance
At last, a professional organization that caters to the needs of direct-response industry writers. Find out how membership can change the course of your career. Learn More »

Published: October 2, 2012