5 Clients in 18 Months …
To A New Client Every Month:
How this Copywriting 2.0 Member is Using Her Skills To Create New Business
AWAI Copywriting 2.0 member Rhonda Fleming started her freelance business earlier this year and needed some writing samples to place on her website.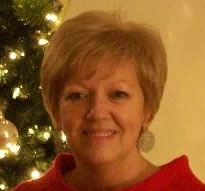 So she asked her daughter (a psychotherapist) if she could do some copywriting for her for free. Of course she said yes!
She rewrote her online ad in a popular psychology publication and also rewrote the copy on her website. Her daughter had written both of them herself when she started her private practice two years ago. I'll let Rhonda tell you the rest …
"In the previous 18 months of business, she had gotten a total of five ongoing clients from her online ad and her website. In the three months since I rewrote them, she has gotten at least one new client a month.
She is thrilled . . . and so am I.
Thank you AWAI and Nick Usborne for your excellent training materials and support!"
Until November 20th: Save $150 on Copywriting 2.0
Learn how to write for the high demand online marketplace and get your business up and running by 2013. Online copywriting expert Nick Usborne shows you how to write better web copy, land more clients, and make more money with Copywriting 2.0: Your Complete Guide to Writing Web Copy that Converts.
If you go through Copywriting 2.0, and put up a simple 4-page website by January 1st, Nick will review it for you (free!) and give you tips on how you can improve it and make it more effective.
Plus you can save $150 when you order by November 20th.

The Professional Writers' Alliance
At last, a professional organization that caters to the needs of direct-response industry writers. Find out how membership can change the course of your career. Learn More »

Published: November 15, 2012