A True Barefoot Copywriter in Paradise

Financial copywriter Shern Darcheville has a pretty nice deal.
"I share my home between Jamaica and St. Lucia, both in the tropical Caribbean and work from both places," he says. "My wife and I just purchased another property next to our previous. Our car is paid for. And most importantly I get to stay home with my little baby girl while my wife is at school finishing her degree."
This sort of lifestyle wasn't possible when he was a quality control office for a company making computer and telecommunication components.
He discovered copywriting through AWAI in 2000. Direct-response marketing is unknown on his home island of St. Lucia. But he eventually "got it," enough that he was offered an in-house position with Agora Publishing. Soon he "fell in love" with financial copywriting. And when he went freelance last April, his new career really began to take off.
He's currently working with a major financial publishing company out of Baltimore as well as a major financial mailer out of Canada. He writes back-ends as well as front-end financial campaigns.
He credits AWAI with helping him on his journey to success.
"They opened a new world to me I never knew existed. Truth is no one in St. Lucia understands what I do now, except my wife," says Shern. "It really is a mystery to my family and friends who all have 'normal' jobs."
"There is nothing better than heading to the beach by 2 p.m. after you put in a good solid five hours of work early in the morning. Plus the time I spend with my baby girl at home is priceless."
There's A Reason Why Members Don't Hesitate When They See This Invitation: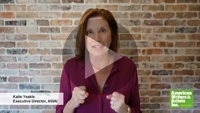 It's not something that's offered year round, when it is, we can hardly keep up with demand. I'm talking about the top level of AWAI membership savvy writers use to advance their knowledge and writing careers. Every resource is available at your fingertips along with live learning, guided mentoring sessions, professional copy reviews, access to clients, FREE admission to Bootcamp and more! But spots go fast.
Here's how to reserve your place.
Published: November 22, 2012