AWAI Across America
Destination — Boise, Idaho with
Heather Robson

Successful Copywriter Shares Her Best Tips for Kicking Off Your Freelance Career!
During the last six months, as I've crisscrossed the western U.S. holding Meet Ups with AWAI members, one question kept coming up: "How do you get started with your copywriting career?"
I know many beginning writers have the same question, so for my next few blog entries, I'll be "grilling" some of the most successful AWAI members about how they got their start — and asking them to pass on their best tips to the next generation of freelancers.
First up is Heather Robson. She's the Managing Editor of the Wealthy Web Writer, responsible for editing, project planning, writing, and support. She also freelances for several other companies.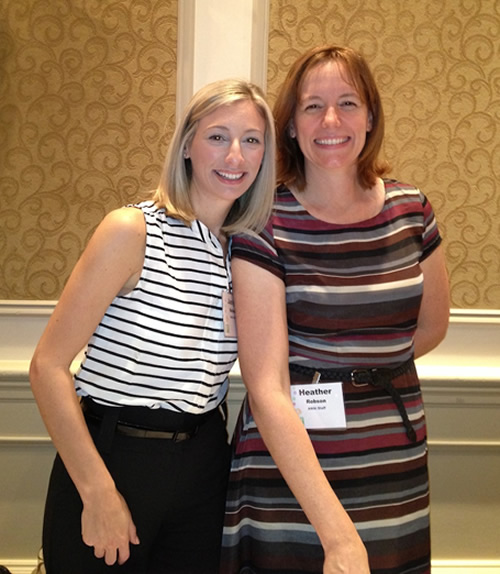 She got her start in writing during college, working for PORTLAND magazine, a college publication. She also created ad copy for campus organizations and activities. Before graduating, she landed her first serious job as a technical writer. Through that position, she gained exposure to the marketing side of business and, in her own words, "was hooked."
In 1999, her father received AWAI's well-known sales letter that leads with: "Can you write a letter like this one?" He passed it along to Heather. It was her first introduction to AWAI, but it seemed like a natural fit.
She bought her first copywriting program and instead of just putting it on her bookshelf, like so many of us do, she completed it within the year. Not long after, she saw a "help wanted" ad in The Golden Thread. She threw her hat in the ring and soon found herself editing and helping design the first Hall of Fame manual. She's been working with AWAI ever since.
Heather saw something in that promo letter that appealed to her and she took action. When she finished the program, she had the knowledge and confidence she needed to progress toward her dream.
By defining what she wanted to do … writing, and whom she wanted to do it for … AWAI and companies in a specific niche … she was able to pursue her long-term goal of living a life of freedom. She sets her own schedule, works on what she wants and when, is her own boss, and feels like she stays fresh and creative with new ideas.
Her writing has given her financial security and the ability to focus on the things that are important to her. It's also allowed her to be totally in charge of her life. "I am driving the bus" is how she describes it.
You can drive your own bus too if you follow her example:
Decide what you want in life
Define goals around it
Figure out what you need to accomplish those goals
Take action!
Because of the flexibility in her lifestyle, Heather has also managed time to author and publish a book, something she has wanted to do for a long time. It is the first in a science fiction/fantasy series and she plans to release the second book within six months.
She will use her copywriting skills and knowledge of social media, blogging, podcasting, interviews, and book signings to market her own product. She asserts that managing Wealthy Web Writer has given her valuable insight, which helped her in the development of her marketing plan.
When it comes to writing, whether she's generating ideas for articles, blog posts, stories, or sales promotions, she lives by a simple rule: seek inspiration from and identify at least three new ideas from whatever she reads, regardless of the subject matter.
This is great advice for anyone who wants to keep their writing innovative and imaginative. Look for new outlets for ideas. They surround you every day.
Heather is a great example of following your passion and taking action on it. She's always loved writing and works with a variety of clients to keep it interesting.
By doing the same, you can keep your writing career from becoming boring. Keep it alive with variety.
What's Heather's one piece of advice for up-and-coming copywriters?
"The trick to freelance success is to find your tipping point and you do that by doing a little bit every day for as long as it takes. You have to be an active learner, a persistent marketer, and a pleasure to do business with. Master those things and you'll succeed."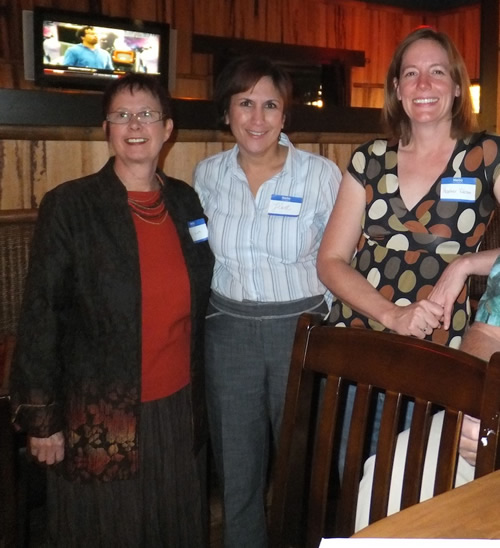 If you are interested in seeing some of Heather's work, you can find it by going to AWAI's website and searching the Article Archives for "Heather Robson."
If you are not a Wealthy Web Writer Platinum member … you should be. It has a ton of great ideas and advice on how to advance your copywriting career, especially as a web writer, one of the fastest growing — and most lucrative — niches in the industry.
To get more information about it, click here.

The Professional Writers' Alliance
At last, a professional organization that caters to the needs of direct-response industry writers. Find out how membership can change the course of your career. Learn More »

Published: November 13, 2012