Special Announcement …
Congratulations to Richard Armstrong –
AWAI's 2012 Copywriter of the Year
Each year, AWAI selects one copywriter who has succeeded in his or her niche and who has contributed to the continuing education and training of copywriters and marketers.
This year, AWAI is proud to name one of America's top freelance direct-mail copywriters, Richard Armstrong as the 2012 Copywriter of the Year.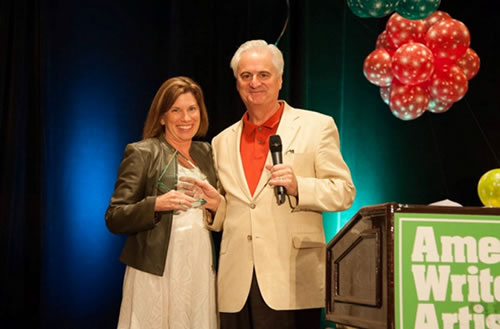 Richard Armstrong is one of the nation's leading freelance copywriters, specializing in publishing, membership, and fundraising.
His first freelance job was writing a letter for Bob Hope … and since then, he's worked for nearly every client, selling nearly every kind of product, in nearly every medium for copywriting.
Just how good is he?
He's the only copywriter who's written a "junk-mail" letter that actually received fan mail … a press release that almost won an Oscar … and a speech that impressed ad-legend David Ogilvy so much, he personally sent Richard a note from his castle in France!
But that's not all — He's also multi-time winner of the Caples Award, the Echo Award, the Maxi Award, and a winner of the special Maxwell Sackheim Award for "Distinctive Achievement in Direct Marketing."
What people might not know is that 30 years ago when Richard was just starting out, he enrolled in a copywriting course taught by the legendary copywriter Milt Pierce at New York University … By coincidence Richard would meet and befriend another newbie copywriter turned legend, Bob Bly.
Their friendship, humor and appreciation for each other and the copywriting industry can be witnessed by viewing this video of Richard's acceptance speech from AWAI's 2012 Copywriting Bootcamp:
Past winners of the AWAI Copywriter of the Year award include Dan Kennedy, Ted Nicholas, Bob Bly, Clayton Makepeace, Donna Doyle, John Forde and Michael Palmer.

The Professional Writers' Alliance
At last, a professional organization that caters to the needs of direct-response industry writers. Find out how membership can change the course of your career. Learn More »

Published: November 6, 2012