Word Spreads Quickly When You
Do Good Work

Like many aspiring copywriters, AWAI Member Roland Millaner wasn't sure how to position himself in the industry.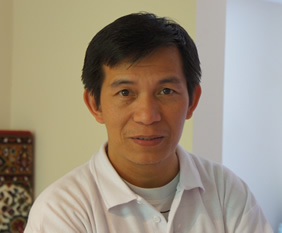 "I wanted something to set me apart from other copywriters," explains Roland.
He turned to Nick Usborne's Copywriting 2.0 program, and spent two months going through it module-by-module to learn how to write for the Web. Then he started applying the client-getting strategies Nick also provides in the program, and officially launched his new web-writing business.
At first, he helped friends revise their websites for practice. But then a big break came along: a nonprofit group contacted him about mentoring them in web copywriting. Because of their tight budget, they couldn't afford to pay him to do the work.
Roland figured it would be good experience, and spent a few hours each day teaching them what he had learned through Copywriting 2.0. Two weeks later, the website was already drawing 33% more traffic.
His good work didn't go unnoticed, as shortly thereafter, a real estate company in Dubai came calling, in need of an overhaul of their web presence to support their marketing efforts.
Again, Roland applied Nick's techniques. The real estate company liked what they heard, implemented the suggestions, and now has a top-performing website.
"I told them the good and the bad side of their online strategy . . . what and why it needs to be done and how," says Roland. "What I have suggested to them almost put their marketing effort on autopilot!"
Roland is no longer worried about how to position himself or how he'll land new projects.
"Ever since that real estate project, I've never run out of leads or clients," explains Roland. "Most of the time, clients contact me for freelance work — I guess the word spreads quickly."
Roland also has some advice to share with new copywriters still in "lean" times …
"You don't want to spend your life working on something you don't feel good about. So find something that gives you pleasure — that you'd do for nothing if you could afford to. And then try and do it as a way of earning a living. Find something you like. And if you like it, there's a very good chance you'll be good at it. And if you're good at anything, there will always be a market for it."
You can learn more about Roland's online copywriting business at www.seocontentproviders.net.

The Digital Copywriter's Handbook
Learn how to become an in-demand online copywriter for companies big and small. Online copywriting expert Nick Usborne shows you how to write web copy that converts. Learn More »

Published: November 17, 2012