AWAI Across America
Destination — Albuquerque, New Mexico
Home of Mindy Tyson McHorse

Discover How Making a Public Commitment Can Impact Your Success
Have you ever noticed that once you make a commitment to someone, you go out of your way to keep that promise? Yet, if you make that same commitment to yourself, for some reason it doesn't take on the same priority?
AWAI Wall of Famer Mindy Tyson McHorse is the perfect example. And today, I'll tell her story.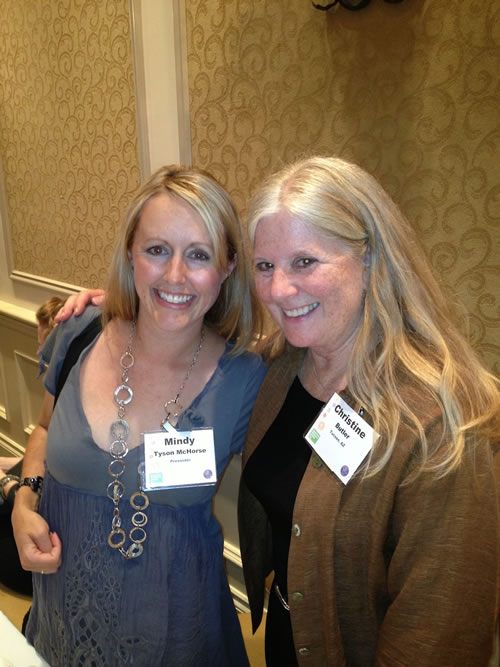 Mindy has been copywriting for a little over five years, bringing in over six-figures annually. Among her other clients, she's the Executive Editor for the AWAI digital magazine, The Barefoot Writer. She has also authored many articles for AWAI and Wealthy Web Writer, including her Reality Blog, now in its third year. And this year, she achieved another goal by co-authoring a new program for AWAI, Copywriting for a Cause: How to Profit as a Writer and Make a Difference in the World.
But things weren't always this way …
In her first several years as a copywriter, she struggled to bring in her desired income.
She decided if she didn't make the six-figure income she was seeking in 2010, she was going to pack it all in and get a JOB.
At her third AWAI Bootcamp in 2009, she decided to really go for it.
She made a proposal to Rebecca Matter, founder of Wealthy Web Writer, to write a weekly blog sharing her journey to the six-figure goal. She proposed to bare it all for the readers so they could follow her progress and learn how to do it themselves.
In essence she made a very public commitment to the AWAI family that she was going to meet her goal. That meant it would be much harder to procrastinate, make excuses, or change her mind. She did not want to let anyone down.
In her Reality Blog, she covered it all: her successes, failures, challenges, a-ha moments … the works! Her readers went through it all with her on a weekly basis. She used videos as well as blog posts and covered everything as she experienced it.
In 2010, she achieved her goal and kept her promise to her readers by making $100,598. I'm sure making that public commitment wasn't solely responsible for her success, but it was a major factor.
Mindy's philosophy is to just go for it. She warns new writers not to get too bogged down in your career planning and training efforts. Jump in with both feet and be prepared to fail a few times before getting your "copywriting groove," as she calls it.
She encourages new writers to go to AWAI for guidance. For Mindy, joining COS (Circle of Success) and networking with other writers was paramount to reaching her vision.
Mindy's willingness to share her journey to becoming a six-figure copywriter not only helped her reach her own goals, but it has been extremely valuable for others to learn from her triumphs as well as learning from the pitfalls that challenged her.
If you missed her Reality Blog, you can find it here. Learn what she did on a week-by-week basis to reach her goal.
Go ahead … share your goals with someone … be it a friend, family member, mastermind group, or the world … make a commitment to someone besides yourself. It will help you set your priorities. And help you achieve your goals.

The Professional Writers' Alliance
At last, a professional organization that caters to the needs of direct-response industry writers. Find out how membership can change the course of your career. Learn More »

Published: December 12, 2012