AWAI Across America
Destination — Farmersville, Texas
Home of Christina Gillick

Why You Should Always Be Open to New Opportunities
Fate often plays a major role in the career path you choose. Take Christina Gillick.
She's now a very successful copywriter, but at one point was destined for a pretty standard career. Her original goal, based on her study of journalism and marketing in college, was to become a magazine editor or work in TV.
But fate stepped in when the company she worked for hired Joshua Boswell, AWAI member and A-level copywriter, to do some writing and consulting.
Meeting Joshua opened up a whole new world for her — the world of direct-response copywriting. And, more importantly, Christina was open to exploring this new career Joshua shared with her.
You never know when this sort of revelation can happen to you when you meet a new person, read a book or magazine article, or are just going about your daily routine. Be aware of these opportunities all around you.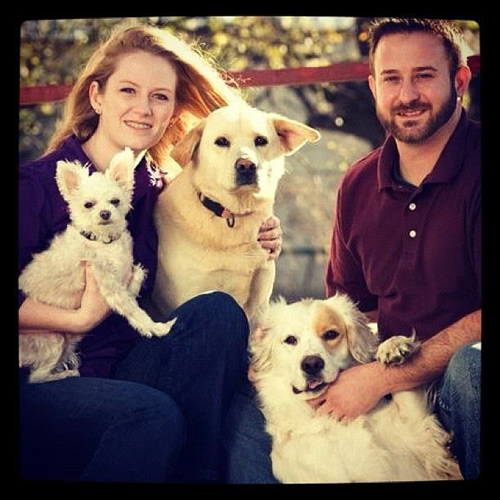 Christina's first job was in customer support with a web design training company. She never paid much attention to the words on the site or to who was writing them.
Then she met Joshua. At his suggestion, Christina bought AWAI's Accelerated Program for Six-Figure Copywriting. Soon after, she started writing for her company. She discovered she enjoyed the writing side of the business more than design. And she excelled at it.
The next thing she knew, she went from customer support to copywriter to Marketing Director and finally Chief Web Officer. Around the same time, she started building relationships with outside clients.
She soon discovered that she made more in her freelance business in two days than she did in a week at her regular job.
She reduced her time with them to two days and expanded her freelance work to two days a week. That left her one business day a week to run ComfyEarrings™, the company she established to manufacture her creation of The Most Comfortable Earrings on Earth™.
Christina has suggestions for anyone just starting out as a freelancer, working towards transitioning away from a full-time job. Check out her top five tips:
Do something … anything … as soon as possible. Start writing articles for someone even if you don't have a niche yet. Maybe write about what you are learning about copywriting, or running a freelance business as you learn it. The more experienced writers aren't writing about that any more. But you might be able to help others learn, as you are experiencing things yourself.

You'll get paid for these articles and this will help motivate you. Write for online publications, blogs, websites, magazines, or newspapers … anything you can think of. You never know when it might lead to bigger things. Christina started writing articles for Wealthy Web Writer and now writes for AWAI on a regular basis.

Don't burn your bridges with anyone you work with. They may become your best client someday. Christina never abandoned her old company as she became more and more successful on her own. They have been one of her biggest supporters. In fact, they still want her to come back full-time. She continues to nurture that relationship.
Be nice and helpful to everyone. Network with people because you never know where it could lead. One of her favorite quotes is from Zig Ziglar: "You can have everything in life you want, if you will just help other people get what they want." She has incorporated this belief into her daily life.
Always be open to new ideas and opportunities. She could have brushed off Joshua and his suggestions on copywriting, but instead she listened, learned, and took action. She followed up on the opportunity and it has been very beneficial for her.
If you don't feel comfortable making the leap to working on your own because you don't have a financial cushion, do as much as you can around your full-time job. This is one way to avoid unnecessary risk. You have nothing to lose and everything to gain.
Christina is not looking back. She enjoys the freedom of working for herself. She is grateful she was introduced to copywriting and even more grateful that she paid attention and was open to new possibilities.
Keep an open mind and don't close any doors. Look at everything as a potential new opportunity … you never know where it might lead.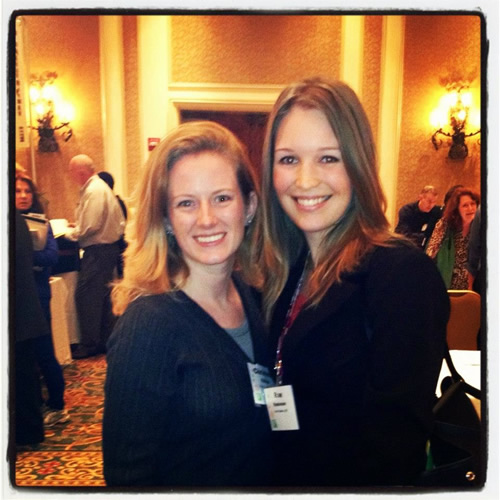 The Professional Writers' Alliance
At last, a professional organization that caters to the needs of direct-response industry writers. Find out how membership can change the course of your career. Learn More »

Published: December 19, 2012