One Copywriter's Plan B For Retirement …

So far this week, we've uncovered some of the not-so-obvious benefits AWAI Members are receiving from their information websites (aka Money-Making Websites) …
Working side-by-side with family …
Promoting a worthy cause …
Enjoying a dream job, without actually doing the job …
Even growing a business by using the site to generate PR …
And yet, there's still one more benefit you may never have considered … I know I hadn't.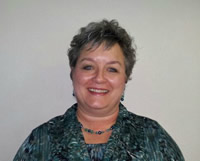 It all came about when Kerrin Kuntzman of Garland, Texas, created her "Chiropractor Marketing Guide" website.
She never imagined that it would spur a whole new side business for her, aside from the money-making site itself.
But it did.
People saw her site and were so impressed, they contacted her about building a site for them.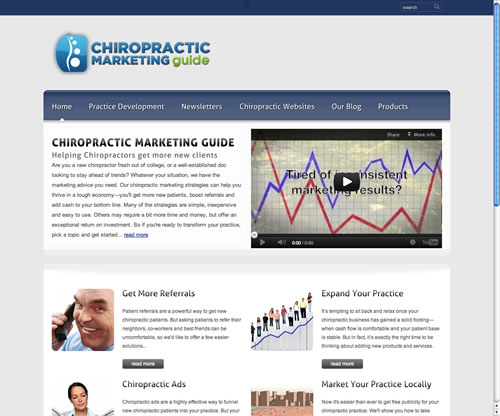 Depending upon how much content she needs to write, she now spends between 3 and 12 hours per week creating websites for people. It's a side business that currently brings her in an extra $1,500 to $2,000 a month.
What's more, she doesn't have to make any cold calls selling her services, all her business has come from her site or from word of mouth.
She still holds down her full-time job working in a chiropractor's office.
The only issue for her is time.
She needs more of it.
Because right now, she only spends three to four hours a month maintaining her chiropractor website.
But even so, she still makes a consistent income from it. This is on top of what she makes designing sites for clients.
"The money I make from it doesn't give me bragging rights (she brings in $300 to $500 per month), but here's the thing … the orders keep rolling in for the two products I wrote that I sell on the site. The amazing part is they only took me a few hours to create and I've made thousands of dollars from them."
Kerrin says she's currently ranked high on page one out of 4 million plus search results for one of her main keywords on Google.
"I'm right there beside some of the biggest chiropractor sites on Google," she says.
She has five new products in the works that she hopes to have ready for sale from her site next year.
Her advice to someone who aspires to build a content-based website?
Follow Nick's step-by-step template, she says. "Nick's system is a proven success model. If you follow it, and stick with it, you will be successful."
She says the Money-Making Website model is such a "wonderful means to make a 'stay-at-home' income" that she's currently planning a new site based on another one of her passions, quilting.
What has her site and the extra money done for her?
"It's helped me do all kinds of home improvements in the short-term and it still continues to be my plan for retirement," she says.
I hope you've found this week not only interesting, but inspirational.

How to Write Your Own Money Making Websites
Learn how to write an information website in your spare time and earn $1000, $3000, even $5000 a month in passive income. Learn More »

Published: December 7, 2012