When Life Gets in the Way, Do This …

So far this week, we've uncovered two new benefits AWAI Members are enjoying from their Money-Making Websites, in addition to more money.
And today's story is a great example of how you can still participate in one of your life's passions, even if it's not your career.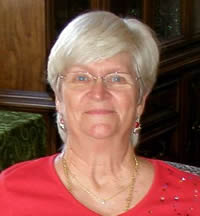 If Karen McCamy had her druthers, she'd be in some faraway country digging up artifacts of civilizations long past.
However, tending to her elderly father, who is suffering from dementia, put an end to those plans.
Seeing his condition deteriorate, she knew there was no way she could have a career as a field archaeologist which would require her to be gone for days, weeks, or months at a time.
And then the idea hit her …
Why not write about archaeology and bring the subject that is so dear to her heart to the general public via a website?
She chose to focus on three main areas: human evolution, Mesopotamia, and Mesoamerica, which will give her enough material for years to come.
She stumbled upon Nick Usborne's How to Write Your Very Own Money-Making Websites program just as she was taking a break from school to look after her father, whose condition was rapidly deteriorating.
The break allowed her to "devour the program."
Through keyword research (with help from Nick, himself, in the earliest stages), she found that there was a very steady demand through the year for archaeology information with a slight drop off during the summer months when people were no longer in school.
She says she has already accomplished the main goal of her website: to be a primary academic resource for students and interested lay readers.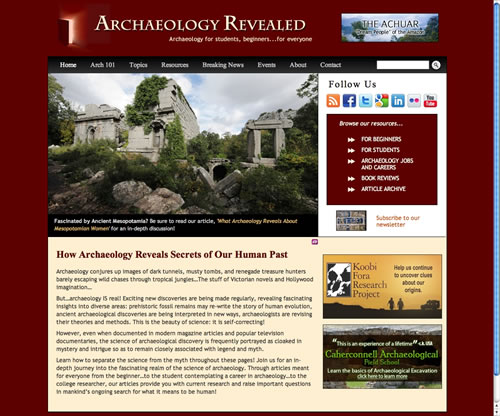 Although she's aware that an academic website is not the most conducive type of website to generate money from, her site does bring in income — mostly from affiliate links, selling archeology-related books.
She has plans down the road to include affiliate links to tools (GPS, lab equipment, etc.) and she's also toying with the idea of charging for PDFs.
She's sold on the Money-Making Website model.
So much so that's she planning a second site that she's launching in January of 2013. Her second site has a technology focus to it, another one of her active interests. She says because there's not the same time-consuming academic research required, she'll be able to create content for her new site much more quickly.
Karen says a key benefit she's received from her archeology website is that it's given her a sense of purpose. She says this has been especially important and grounding to her while dealing with her dad's health problems. (If you'd like more information about having a sense of purpose in life, check out my article, Be Happier and Accomplish More by Living Your Life With a Sense of Purpose … )
Plus, she says, it also has provided her with an outlet to create. She loves writing. She says creating information for masses of people to learn from is "awesome."
And speaking of awesome …
Tomorrow's AWAI Member was recently contacted by the ABC TV show, 20/20, because of his Money-Making Website!

How to Write Your Own Money-Making Websites
Learn how to write an information website in your spare time and earn $1000, $3000, even $5000 a month in passive income. Learn More »

Published: December 5, 2012