From Beginner to Pro in Record Time

When you decide to become a copywriter, it's amazing how fast your career can progress. And AWAI Member Bina Joseph's recent rise is the perfect example.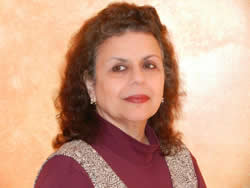 Bina started on the Accelerated Program for Six-Figure Copywriting in July 2012 and less than five months later she had her first big job: a sales letter for an alternative health company specializing in bone health. The project, which will help launch a new product, comes with a four-figure fee and the chance to work long-term with the business if they like her work.
Not bad for someone, who, in Bina's words, "had only the vaguest understanding of the term copywriting and none at all of direct response copywriting."
Bina did have experience with writing – and it's one of her passions.
During her more than 20 years in the international travel industry she put together programs for high-end customers, as well as brochures, fliers, newsletters, and newspaper travel supplements. During her five years as a sales and development manager with Avon, she also wrote marketing and sales materials.
She left corporate America when she didn't enjoy the job anymore and started travel writing for fun for various online publications. That's when she discovered copywriting.
"All my research led me to the conclusion that copywriting and B2B writing is where the money is," says Bina. "That led me to AWAI, as consistently it came up everywhere as THE training, support and go-to resource for ANY type of writing skills-building."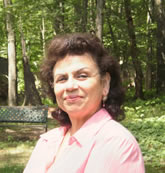 Bina has been a quick study.
"I attribute my success squarely to AWAI's Accelerated Program. With its many examples and resources for writing on health products, I was able to write an impressive cover letter and fashion three 'samples' to send the client. They LOVED all three," says Bina. "If it had not been for my learning at AWAI, I would not have been able to even apply with any credibility, let alone have the ability to take on this project."
She's also been learning the business side of freelance copywriting, essential for making the most of this career. She was able to negotiate with confidence and draft a comprehensive contract. Best of all, she charged professional-level fees and even got full payment upfront.
"I must give credit to the very helpful fellow-AWAIers on the Copywriting and B2B groupsite forums to whom I appealed before quoting. An amazing group of warm, helpful, caring individuals who are invested in your success, even if they don't know you and have never met you," says Bina.
What does the future hold?
"I have now narrowed my niches down to travel (to feed my soul and get those all-important by-lines), and I would like to try my hand at both direct response copywriting and B2B content writing," says Bina. "These nicely tie in with my background, experience, writing skills, and education. I might choose ultimately between direct response and B2B, but it is too early to make that choice yet."
Great job so far, Bina. Keep us posted on how this first project turns out … and the ones that are sure to come after.

The Professional Writers' Alliance
At last, a professional organization that caters to the needs of direct-response industry writers. Find out how membership can change the course of your career. Learn More »

Published: January 11, 2013