The Hits Keep Coming for Joe Lilli

When we last caught up with Joe Lilli in October he had just landed his dream client in his dream niche. He'd written an e-book on alternative health for Discovery Health Publishing – and gotten great feedback from his client. (Full story here.)
Now the e-book will be on sale at the end of the month … and the publisher wants him to do another one!
But Joe has been going after new business, too. He's writing blog posts for a client in the teeth whitening/veneers/implants niche.
"I met him at the AWAI Bootcamp Job Fair this past October. He followed up after and asked me to write a post for him … sort of on spec, though I got paid. He obviously liked what I did because he's since given me several more posts to write," says Joe.
Joe also responded to an ad on DirectResponseJobs.com for a ghost-writing/e-book writing project and heard back the same day from the client. They're discussing the project details now.
Determination and a willingness to network and go after jobs you want … Joe's definitely building his freelance career the right way.
But he isn't all work and no play.
"When I'm not writing, I'm trying to keep up with Mariana, my three-year-old. She's a bundle of energy!!!," says Joe.
Plus, he puts his talents to work by writing the monthly newsletter for his church – pro bono, of course.
Now that's the writer's life.
Your Path Now Versus What it Could Be: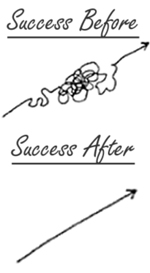 Nothing gives you a "straight shot" at success like Circle of Success.
We help you set goals … give you a personalized learning path … coaches and mentors … prime writing assignments … feedback from real copywriters … free Bootcamp, with VIP treatment … even a chance to work pro writers … and more.
Right now, we're accepting a limited number of new Circle of Success members.
Get the details here — including our low "get started" price.
Published: January 28, 2013