Web Intensive Attendee, Michele Peterson Completely Replaces Her Job Income with Web Writing Fees In Six Short Months

"Is it really possible to launch your web-writing career in three days?"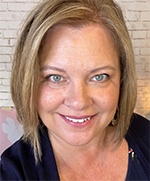 I've received quite a few notes about the Web Intensive with that same question.
But a one-word reply (yes!) may not really answer that question in enough detail, so I'd like to introduce you to Michele Peterson.
Michele attended her very first Web Intensive last year and since then has become a successful working web writer.
She had a full-time job, but successfully ditched it last year … .
"I did it!

"I'm proud to say that I'm currently a full-time, freelance web copywriter. I took the leap and quit my salaried JOB, and now I'm thoroughly enjoying my writer's life.

"And I trace my success directly back to the 2012 Web Intensive.

"I was just launching my business, just getting my web-writing feet wet, when I attended. I considered my investment in the Web Intensive to be an investment in my business, in myself … in my future. It did not disappoint.

"After participating in the sessions and interacting one-to-one with the expert speakers, I walked away from the Web Intensive knowing without a doubt that web copywriting is how I will make a living doing what I love — writing. I walked away with confidence and the absolute certainty I could make my dream of the writer's life a reality.

"In fact, with that confidence, I was able to accelerate my business plan …

"Instead of the year that I conservatively planned for, I completely replaced my JOB salary with copywriting income within six short months. I'm not looking back … ever. I will make six-figures in 2013. (Note that this is an 'I will' not an 'I hope to'!)

"The 2012 Web Copy Intensive truly launched my freelance web copywriting career. I consider it to be the very foundation of my successful new writer's life."
I'm looking forward to seeing Michele again this year at the 2013 Web Intensive and hearing what the next six months look like!
If you're interested in attending you can learn more here, or call Member Services at 866-879-2924.

The Professional Writers' Alliance
At last, a professional organization that caters to the needs of direct-response industry writers. Find out how membership can change the course of your career. Learn More »

Published: January 13, 2013