Meet Our Freelance Writers Appreciation Week Prize Winner
Last week, we celebrated Freelance Writers Appreciation Week and asked you to join us in promoting this holiday to the whole world. Freelancers go unrecognized all too often, and we wanted to make sure you all get some well-deserved kudos.
Thanks to all those who submitted their freelance stories. Just click here and scroll down to the comments section to read all the entries. All were eligible for a $500 gift certificate good towards any AWAI program. But we could only pick one winner at random:
AWAI member Jeff Osler.
Jeff sent such a gracious and heartfelt thank you note, we decided to share it with you word-for-word:
"Thank you to Holly, AWAI and the great staff, teachers and freelancers who have helped me on my journey so far.

"My name is Jeff S. Osler. I was born in Pennsylvania (Go Steelers!) But I live and work in Poughkeepsie, New York with my wife and daughter. I'm just passing my fifth year with AWAI.

"I've always viewed really good writing as a gift from God, so I've always viewed writers who could actually write as having a special place in the world of professional writing. My goal has been to write for conservative political persuasion purposes. However, I could never quite narrow that field down to a specific niche.

"So imagine my thrill upon finding that I had not only won this contest, but I've also found a new opportunity … the AWAI program Copywriting for a Cause. Now, not only can I launch my new business, but I have the means and direction I need to specialize. This is a market that is just emerging and is wide open for writers in this niche.

"My success, therefore, can be measured in a multitude of ways. I will be able to do what I've always wanted to do, write professionally (from home!). I can write in the specialized niche I've been aching to work in and have a real assurance I can do so profitably. I will be able to do what I love to do in an environment I'm very happy about. And I'm looking forward to a bright future at a time when I really needed a boost to my confidence level.

"Thanks again, AWAI. I look forward to years of continued and happy association.

"All the best, Jeff S. Osler"
Thanks so much for the kind words, Jeff. We wish you all the best.
Ending Soon: Get AWAI's Entire Home Study Catalog for "Pennies on the Dollar"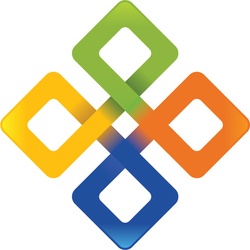 Our most popular offer of the year is ending …
This is your last chance to enjoy lifetime access to every book, guide, resource, home study course, and program AWAI offers for 91% off. That's over 100 items, valued at $40,000+. Plus you get all our future resources, no you need never pay another penny for one of our business tools.
Sign up for AWAI's best value deal at the lowest possible price.
Published: February 21, 2013