This Stay-at-Home Dad Finds
Six-Figure Success

Long-time AWAI and Circle of Success member Dave Sharpe, 52, admits to being introverted – that's why he never built a freelance website to promote himself and hasn't done much self-marketing.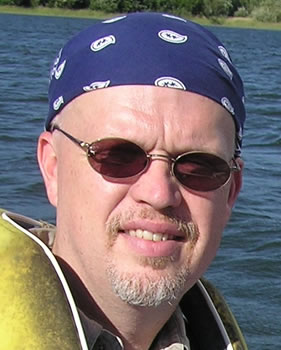 Yet, this Montana resident recently landed a new project for a B2B company that will bring in $8,000 a month – plus, he gets a $5,000 signing bonus.
"I was working on some brochures, articles, and an online video for a small start-up non-profit and was asked by one of the volunteers if I could do something about stale website copy that wasn't producing the results they wanted," explains Dave. "Since I'm a member of AWAI's Circle of Success, and have access to all of those wonderful courses, I said 'yes.' I shared a couple of samples, and he asked if I could assist with a major website overhaul. Big projects are usually more headache than I want to take on, but I like the guy, so I agreed – and THEN found out how big the contract was going to be."
That's a great example of how you never know when a small project will turn into a major one … and how doing good work for a client can turn into bigger paydays down the road.
It's a major project, Dave admits, in which he'll repurpose existing content on a B2B website, including the addition of infographics and online video and audio, to generate a better response from prospects. But he's up for the challenge. And he'll still be able to enjoy his flexible schedule.
When Dave first embraced freelance copywriting, it was the time and financial freedom that appealed to him.
"I'm able to spend time with my son without worrying about lost wages. We've used the extra cash to get mostly out of debt, and I've had time to help my wife with her work as an elementary teacher in a private school," he says. "Also, I've done a lot of volunteering with disaster response and law enforcement."
Enjoy your career, enjoy your life. Such an inspiration to all freelancers out there.
Dave, be sure to let us know how this big project turns out over the course of the year.

The Professional Writers' Alliance
At last, a professional organization that caters to the needs of direct-response industry writers. Find out how membership can change the course of your career. Learn More »

Published: February 22, 2013