AWAI Member Excels in Copywriting Despite Serious Illness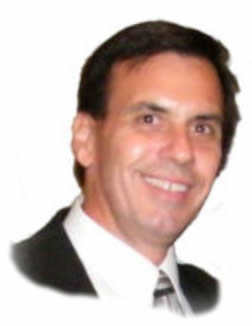 Back in 2007, AWAI member Matthew Troncone first discovered copywriting through the Accelerated Program for Six-Figure Copywriting.
As he studied the material and mulled over which niche to pick, web writing, which he learned through Nick Usborne's Copywriting 2.0 program, seemed like the best fit for his interests.
Throughout it all he has faced a much larger challenge than most potential freelancers. He's battling melanoma, which went to Stage 4 in 2010.
"I've had many operations to remove tumors, including part of my left kidney, and have also been through intense immune therapy, high dose chemo. In April of 2010 I was told, 'Get your house in order; you have about six months at best," says Matthew. "Well, I am still here and recently completed a very exhausting radiation program to try and remove a stubborn tumor in my left lung."
Matthew continues with his full-time job. His employer has been so supportive of his treatment and allowed him a flexible schedule, that he feels a debt of gratitude.
He's used his new-found web and copywriting skills to help his colleagues.
"Not only have I been writing emails, sales letters and promotional postcard mailers, I have started to turn their PowerPoint presentations into webinars, which can be viewed on the web, and, of course, promoted through various social media and email campaigns that I will be writing for them," says Matthew. "Recently I wrote an email for one of their service consultants. He could not get an appointment with a large account he was trying land. The email got him the appointment. Along with the supporting sales documents I created he did close the sale, one of the largest accounts in his territory."
Matthew also keeps busy in his off-hours working towards going full-time freelance next year.
He has created a blog and website (www.cancerpatientgiftstore.com) to help people with melanoma, as well as their families, get information and products. He's also done work for non-profits, including a sleep-away camp for children with cancer. He donated his fee to them.
"I am very excited about a recent opportunity with the Melanoma Research Foundation; they have asked me to come to Washington DC and become a spokesperson for New Jersey," says Matthew. "The timing is perfect, they happen to be overhauling their website, and I am trying to get some work from them on that project."

Web Copywriting 2.0: Your Complete Guide to Writing Web Copy that Converts
Learn how to become an in-demand online copywriter for companies big and small. Online copywriting expert Nick Usborne shows you how to write web copy that converts. Learn More »

Published: March 26, 2013