What Gave this AWAI Member's Writing Business a Kick-Start?
After more than 15 years in the 9 to 5 world, Holly Genser was ready for a change. Thanks to her career, she had a skill set she could repurpose for a new life as a freelance writer and consultant. That, by the way, is the case with many regular day jobs – no need to start from zero when going freelance.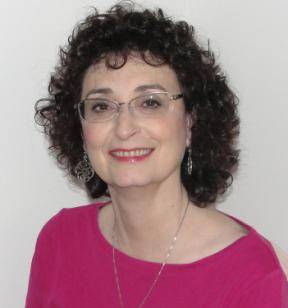 "I was director of a learning assistance center in a university where I developed training and marketing materials and trained and supervised staff. Before that, I was an instructional designer with Fortune 500 companies," explains Holly. "I was a project manager, and developed all kinds of training media. This is why I chose my niche; there's a new demand for my instructional design skills in information products."
Today, Holly, an AWAI member for two years, helps business owners turn their expertise into profitable info products like e-books. She also does website analysis and web writing for information marketers.
Of course, something her old job hadn't prepared her for was marketing her services. And she didn't know much about web writing, which is key these days with so many online businesses out there as potential clients. She turned to a trusted resource to get up to speed.
"I took Nick Usborne's Copywriting 2.0 program last year," says Holly. "At the time, I knew nothing about Internet marketing or conducting business on the web. Nick taught me everything I needed to establish my business online. I learned essential skills, like keyword searches, writing for the web, and laying out a web page. I also got an overview of autoresponders and newsletters."
Holly is still in the beginning stages of her business. But she's already seeing results since starting in November. Her newly revised website gets 50 to 100 visitors a day from Facebook and LinkedIn. Inquiries from potential clients are coming from the U.S., Canada, and even Africa. And when coaching colleagues hear about her new skills they seek her out for coaching on their websites and copy.
"While my business is still young, I'm proud of my website and its ability to attract readers, followers, and collaborators," says Holly. "I'm confident that as I refine my sales and marketing skills, and reach more people with my message, my business will continue to grow."
You can find Holly's business website here: www.HollyGenser.com.

Web Copywriting 2.0: Your Complete Guide to Writing Web Copy that Converts
Learn how to become an in-demand online copywriter for companies big and small. Online copywriting expert Nick Usborne shows you how to write web copy that converts. Learn More »

Published: March 25, 2013