Five Figures in Six Weeks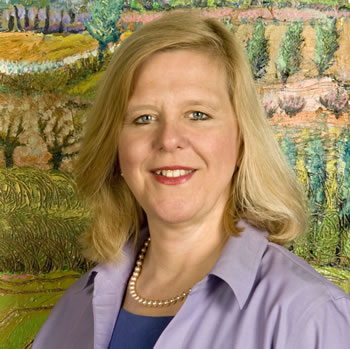 A fine art painter and children's book author, Leslie Ehrin, 55, joined American Writers & Artists Inst. in 2006 to learn how to better promote her work through copywriting. Nick Usborne's Copywriting 2.0 program especially caught her eye. And it led to her first major project – with a fellow artist – in which she could indulge in two of her biggest passions in life.
"At over 71 years of age, he needed to develop a passive income because he didn't have a retirement plan. He needed a landing page … a blog … video scripts … editing of his recorded prior talks … and strategic product development," explains Leslie. "In six weeks the artist paid me $15,000: $11,000 in fees and $4,000 for travel expenses for three trips to his bricks-and-mortar business."
But as the sole caregiver for her 86-year-old mother, Leslie's desire to be a freelancer goes way beyond the money. She loves that "writing enables me to have time to spend with her at the end of her life, and to be present for her when she needs my help."
Right now, Leslie is in talks with a small museum in Philadelphia that needs help generating passive income. The project could involve updating their website and adding video.
"I'm using Nick's Copywriting 2.0 as a way to stimulate new money making brain storming ideas for them," says Leslie. "The skills I acquired from Nick's class have helped me to become not only a digital marketing consultant but an actual new media producer, creating dynamic, interactive online content using the web site, video, and social media to market business."

Web Copywriting 2.0: Your Complete Guide to Writing Web Copy that Converts
Learn how to become an in-demand online copywriter for companies big and small. Online copywriting expert Nick Usborne shows you how to write web copy that converts. Learn More »

Published: March 23, 2013