AWAI Announces Brand-New Program:
Creating Email Newsletters For Professional Service Firms — A Step-by-Step Guide
If you're looking for an opportunity where you can live the "writer's life" AND make a predictable, steady paycheck, month after month you should consider e-newsletters.
The projects are short … there's barely any competition … and there are 26 million potential clients in the U.S. alone! You'll never have to wonder where your next project (and paycheck) is going to come from.
And these short, simple projects pay really well … ranging from $900 to $2000 a piece!
All you need are the skills to write them, and the knowledge to find the clients.
That's why AWAI has teamed up with the "The E-newsletter Expert", Michael Katz to create the only comprehensive program on how to make a living writing e-newsletters, Creating Email Newsletters For Professional Service Firms — A Step-by-Step Guide.
Over the past 12 years, Michael has worked with big companies like Comcast, Harvard, Uno Chicago Grill, and Country Financial. But, his "sweet spot" for e-newsletters is smaller professional service firms.
In this program, Michael shows you absolutely EVERYTHING you need to know to earn a great income right off the bat with e-newsletters. In fact, he's organized it in such an easy-to-follow way, you could learn this skill in just a few days.
And, Michael is not leaving your success to chance. That's why he included ready-made templates, forms, training videos, and sample e-newsletters for you to follow, step-by-step.
Michael will give you the exact techniques and information he has used for his own clients over the years. If you can follow his proven instructions, you'll learn how to approach and complete these projects and build a predictable income stream with e-newsletters.
Learn more about Creating Email Newsletters For Professional Service Firms — A Step-by-Step Guide and how you can get started today …
The Fastest Way to Guarantee Your Success as a Professional Copywriter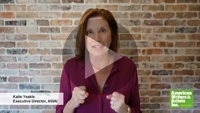 If your goal is to become a professional, highly paid writer … but you're frustrated by the pace at which you're learning … this high level hands-on training program will not only speed it up dramatically it will give you EVERYTHING you need to assure your success this year.
Every resource is available at your fingertips along with live learning, guided mentoring sessions, professional copy reviews, access to clients, FREE admission to Bootcamp and more! But spots go fast.
Here's how to reserve your place.
Published: April 16, 2013