DirectResponseJobs.com Connects AWAI Members with Big-Time Projects
AWAI's free in-house job board, DirectResponseJobs.com, lists dozens of new freelance and job opportunities in copywriting, web writing, social media, graphic design, and more on a regular basis. Sometimes employers offer positions or new projects exclusively to AWAI members. They're looking for experience, skills and a solid understanding of copywriting techniques and know they'll find it here.
DirectResponseJobs.com is the perfect way for AWAI members to connect with potential clients as Joe Lilli and Linda Odubayo Thompson learned recently.
They've both been hired by a fellow member David L. Sharpe to work on business-to-business copywriting for a major corporation. David is putting together a "team" of copywriters to tackle a major ongoing project.
"Basically, I will be producing B2B content on behalf of a major corporation that sells a technology to construction companies," says Joe. "The content will include white papers, case studies, articles, online videos, and sales letters."
Joe visits DirectResponseJobs.com regularly, every day, in fact. So far he's applied to 16 freelance opportunities and been hired for five. He's waiting to hear back from two more potential clients who've expressed interest. Applying for the job for David was an easy process.
"The application was a two-step process. I had to submit an application through DRJ and follow up with an email that included work samples. I emphasized my previous B2B experience and my overall experience as a writer. The job listing also asked for writing samples, so I sent two samples – an article and a video script," explains Joe. "David emailed me the very next morning and said I was hired."
Linda also scans the job board regularly.
"I usually check the board three times a week, on Monday, Wednesday and 'lucky Friday.' Why do I say lucky Friday? It is because both gigs that I landed through this board came on a Friday," says Linda.
Linda added a special touch when she applied that she believes sealed the deal.
"I have been told by both gigs that I landed through DRJ that it was my personal follow-up email that made the difference," says Linda. "With both successes I got an answer within a couple of hours, no waiting and wondering. I cannot say the same thing using other job boards as most of the time I never get a response good, bad or indifferent."

Your Next Paid Assignment Is Just a Few Clicks Away
DirectResponseJobs.com is the fastest and easiest way to hook up with the top direct-response marketers looking to hire AWAI-trained Copywriters and Graphic Designers for their next assignment. Browse or search the listings for your next exciting and challenging job …
There's A Reason Why Members Don't Hesitate When They See This Invitation: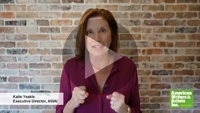 It's not something that's offered year round, when it is, we can hardly keep up with demand. I'm talking about the top level of AWAI membership savvy writers use to advance their knowledge and writing careers. Every resource is available at your fingertips along with live learning, guided mentoring sessions, professional copy reviews, access to clients, FREE admission to Bootcamp and more! But spots go fast.
Here's how to reserve your place.
Published: April 29, 2013