Live: The Barefoot Writer April Issue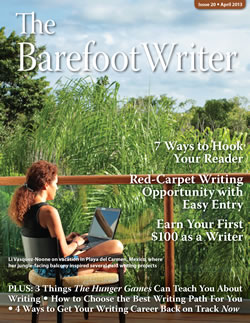 There's nothing wrong with wanting an "easy button" when it comes to launching your life as a Barefoot Writer.
Which is exactly why we've focused this issue on tips to get your writing career off the ground and soaring.
Whether you're just beginning or you've already crossed that six-figure mark, the advice in this month's issue will accelerate your progress. Those tips include:
How to grab your reader's attention and hold it
Why reading great novels can make you a better writer
Which untapped writing opportunity can mean VIP-access and Red-Carpet events
The question you must ask yourself before you choose your writer path
4 ways to get your writing career back on track
You'll also benefit from our exclusive interview with Melanie Rembrandt, a successful writer and business woman who tapped — almost by accident — a writing opportunity that brings her steady paid business and awesome perks (like an all-inclusive getaway ski weekend in Montana — can you say, Glicken?).
Click here now to read your April issue of The Barefoot Writer.
Not a subscriber yet? Click here to learn more about becoming a member of The Barefoot Writer and start living the lifestyle you want by writing.
Enrollment NOW Open for
Circle of Success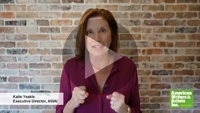 Only a few times a year, we open the doors into this exclusive group that will put you on the fastest path to becoming a highly paid, in-demand copywriter. This is the absolute highest level of hands-on learning offered anywhere in our industry.
Every resource is available at your fingertips along with live learning, guided mentoring sessions, professional copy reviews, access to clients, FREE admission to Bootcamp and more! But spots go fast.
Here's how to reserve your place.
Published: April 5, 2013