A Money-Making Website Turned College Fund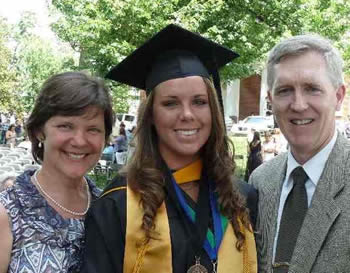 When AWAI member Kathy Widenhouse retired from the military in 2004, she became a freelance copywriter working largely with faith-based nonprofit organizations.
After several years of freelancing, she decided to build an information website of her own to make money.
First, she researched potential site topics. While she was doing so, her husband, Brett, happened to complain about being unable to find information on a specific tomato disease on any website.
"That led me to explore the idea of a site devoted 100% to growing tomatoes … which led to Tomato Dirt (www.TomatoDirt.com)," Kathy says.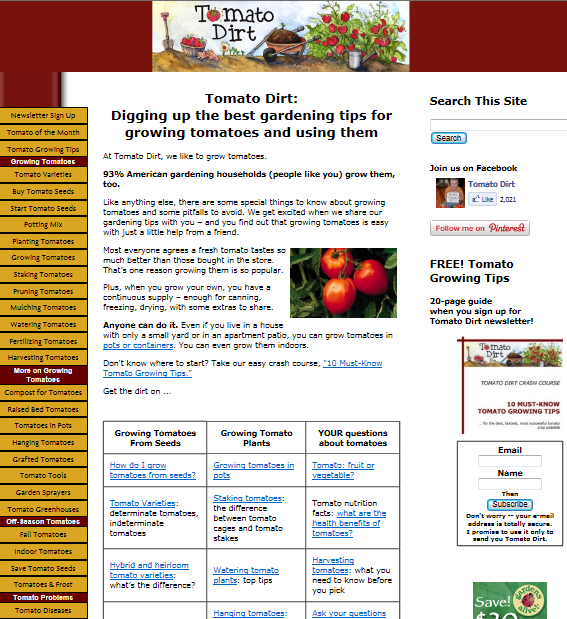 Brett and Kathy work together on the site …
"It's fun!" Kathy says. "He does much of the actual 'field work' in the garden, and I put it down on paper (or into bytes, I should say)."
Kathy followed Nick Usborne's How to Write Your Own Money-Making Websites program and utilized the weekly sessions for motivation to stay on track and get her site published.
"Nick is absolutely right when he says that building a money-making website takes time," she says. "It's not a get-rich quick scheme. Like most things in life worth having, a successful passive income information site takes work. But it's loads of fun."
"Plus, it's something that's my own. Most of all, I feel like I'm helping fellow gardeners through the site."
The Widenhouses have been able to help out closer to home as well. They use the money generated by www.TomatoDirt.com to pay daughter Britta's living expenses while she's going through a three-year doctorate program at the Medical University of South Carolina to become a physical therapist.
Do you have a money-making website success story to share? If so, we want to hear all about it. Submit your money-making website success story by filling out the form here.

How to Write Your Own Money Making Websites
Learn how to write an information website in your spare time and earn $1000, $3000, even $5000 a month in passive income. Learn More »

Published: May 27, 2013