AWAI Welcomes Jen Adams to the Team
as In-House Copywriter
Welcome, Jen Adams – AWAI's new in-house copywriter!
Jen has been an AWAI member for almost 10 years and full-time professional copywriter since 2008. She's been living the writer's life … with a home bases in Cuenca, Ecuador for several years and then most recently Austin, TX. We're happy to have her in our Delray Beach headquarters now.
If you've ever been to one of our FastTrack to Copywriting Success Bootcamps, you might recognize Jen. Since going full-time as a copywriter, she's been a regular visitor to the events to hone her writing skills and client-getting tactics, as well as to network with the marketers looking to hire AWAI-trained copywriters.
Jen, a self-described "copy geek," is off to a running start, eager to apply her years of experience as a writer and AWAI member to her new position.
"The job with AWAI lets me work with some of the best writers in our industry to deliver some of the most valuable programs out there for teaching writing skills. I've done the programs, and I have absolute confidence in their quality," says Jen. "I know I'll have a lot to live up to when it comes to delivering great copy. The challenge of the high standards of the AWAI team and the opportunity to work with such good writers as coaches and mentors was just too good to pass up."
Ending Soon: Get AWAI's Entire Home Study Catalog for "Pennies on the Dollar"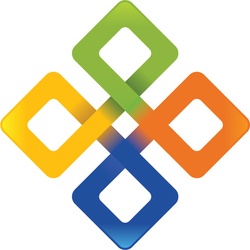 Our most popular offer of the year is ending …
This is your last chance to enjoy lifetime access to every book, guide, resource, home study course, and program AWAI offers for 91% off. That's over 100 items, valued at $40,000+. Plus you get all our future resources, no you need never pay another penny for one of our business tools.
Sign up for AWAI's best value deal at the lowest possible price.
Published: May 6, 2013