New Opportunities Keep Coming
for this AWAI Member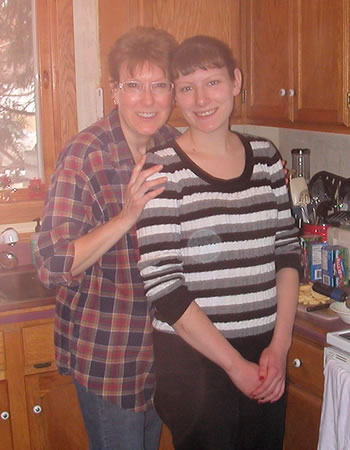 Becky Rider knows first-hand that living with gluten or grain intolerance can be extremely difficult. And as challenging as the condition is, transitioning to a gluten-free diet can be even harder for some people.
So when looking to generate some extra income, Becky naturally decided to write about "living the gluten-free lifestyle" and created www.Living-Gluten-Free.com.
"I wanted to share with others the things that I learned, including how wonderful and easy cooking without gluten and/or grains can be," she says.
Because of her website, Becky has received samples of products from manufacturers asking her for reviews. She's also been invited to speak at events … and received travel, lodging, and speaker stipends in return. Authors ask her to review their books, and one even hired her to edit his newest cookbook.
Becky's money-making website also has provided the opportunity to spend time in the kitchen with her children — both of whom cook professionally — and she values that most of all.
"My readers and visitors tell me how my information and my stories have helped them with their own transitions," she says. "So many people have told me how grateful they are to have found my site, and that makes all the effort worthwhile."
Becky works full-time as a purchasing agent for a contractor supply house. She turned to Nick Usborne's How to Write Money-Making Websites program because it gave her "practicable information that I could use immediately to create a profitable online business."
And now that her first money-making website is a success, Becky plans to use Nick's program to help her create others about additional topics that she's passionate about … natural perfumery, wine, and spirits are among the possibilities.
Do you have a money-making website success story to share? If so, we want to hear all about it. Submit your money-making website success story by filling out the form here

How to Write Your Own Money-Making Websites
Learn how to write an information website in your spare time and earn $1000, $3000, even $5000 a month in passive income. Learn More »

Published: May 24, 2013