Pursuing a Profitable Passion Online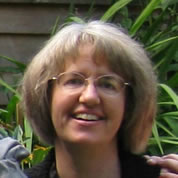 AWAI member Karen Patry has paid off credit card debt, purchased business tools (new laptop and camera), and has taken several trips within the Pacific Northwest with earnings from her money-making website and e-books that she has written on the same subject: raising rabbits.
And the rewards go beyond the money. She gets to write about one of her passions in life. Plus …
"I LOVE not having to work for someone else," Karen says. "It is tremendously freeing to be my own boss and to work hard to build my own dream instead of someone else's."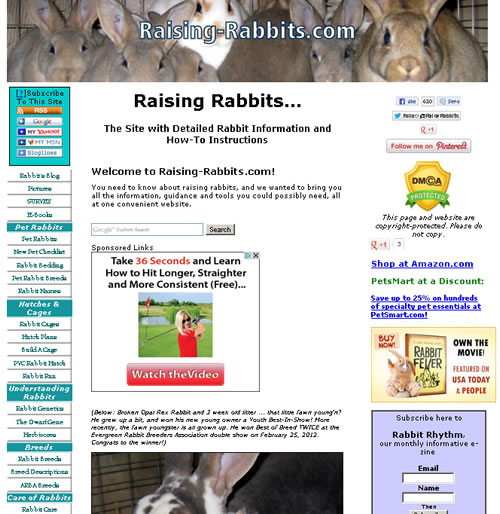 She currently makes about $600/month but is looking for that to at least double once she gets a few more e-books completed. Karen writes about rabbits. Actually, by creating www.Raising-Rabbits.com she has built a reputation as an expert authority on the subject and has secured a book contract (complete with advance royalties) with her favorite agricultural publisher — Storey Publications.
Her book, Rabbit Raisers Problem Solver, is scheduled for publication in 2014.
"It was Nick Usborne's program (How to Write Your Own Money-Making Websites) that opened my eyes to the possibilities," she says. "The minute I grasped the idea, I knew it was exactly what I was cut out to do."
In fact, while she's not yet "done" with www.Raising-Rabbits.com, Karen has created a second money-making website so she can "take advantage of even more income streams."
She intends to make the new site — www.BeautifulPacificNorthwest.com — just as successful as her raising rabbits site because she has a wish list of things to fund with her earnings: a trip to Switzerland and a new DSLR camera.
Do you have a money-making website success story to share? If so, we want to hear all about it. Submit your money-making website success story by filling out the form here.

How to Write Your Own Money Making Websites
Learn how to write an information website in your spare time and earn $1000, $3000, even $5000 a month in passive income. Learn More »

Published: May 23, 2013