The Money-Making Website Retirement Plan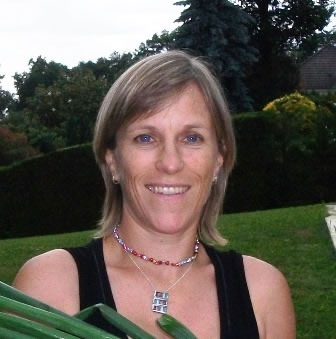 AWAI member Lucy Culpepper is the managing editor of the Overseas Retirement Letter (a publication of Live and Invest Overseas). She also is a travel writer and news blogger for various websites.
But she also has a money-making website, www.LearnToMeditate.com. Her long-term plan is that her site will significantly contribute to her retirement income.
She says the site "has not had a big financial impact yet, but that's because I have not worke the affiliate side of the business as much as I could/should have done."
She recently redesigned the site in the hopes that it will be easier to manage.
"Hopefully that will push it into gear and increase the income from it."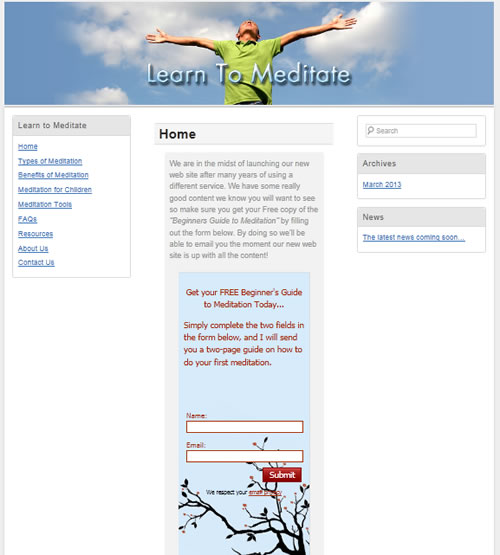 Lucy learned about money-making websites from Nick Usborne …
"I wouldn't have gotten the website up at all if it hadn't been for Nick's program (How to Write Your Own Money-Making Websites)," she says.
"I learned so much about web design, affiliate marketing, SEO and more during the course. The information was clear, concise, easy-to-follow, and pitched at just the right level."
She chose to write a website about meditation because both she and her husband practice. And while it isn't bringing in a lot of extra income — yet — the site has had a positive impact on her life nonetheless.
"It's certainly made sure I keep up my meditation practice!" she says.
Do you have a money-making website success story to share? If so, we want to hear all about it. Submit your money-making website success story by filling out the form here.
And if you're looking to build a money-making website, now's the best time …
Create Your Own Money-Making Website … This Summer!
Let Nick Usborne walk you through his program, How to Write Your Own Money-Making Website, step-by-step through a completely interactive 7-week training series starting June 18th …
And turn something you love to do in your spare time into $750 … $1500 … $3500 and upward per month.
Special Offer: Order by May 30th and Save $150.

How to Write Your Own Money Making Websites
Learn how to write an information website in your spare time and earn $1000, $3000, even $5000 a month in passive income. Learn More »

Published: May 30, 2013