A Slim Portfolio Doesn't Stop this AWAI Member From Landing His Dream Job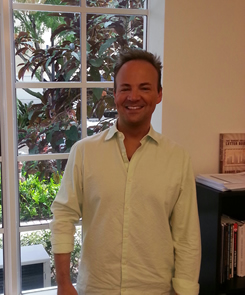 Eric Greene joined AWAI in January 2012. He went to the FastTrack to Copywriting Success Bootcamp in October. And by January 2013 he was working full-time as a copywriter for one of the top financial publishing companies in the world.
What made it happen – other than Eric's hard work and steady learning and practice of copywriting skills?
"Without a doubt, Bootcamp was the key to launching my writing career. I arrived in Delray Beach unsure if I could really be a copywriter," says Eric, who came with no portfolio other than practice assignments from the Accelerated Program for Six-Figure Copywriting. "But the contacts I made through Job Fair, and my conversations with so many great speakers and attendees helped me land the job I wanted with an Agora subsidiary!"
"The Job Fair itself was much easier than I anticipated. I discovered that the companies in attendance really do want to talk with you!"
Eric now works with Delray Beach, Florida-based Palm Beach Letter as a junior copywriter. Perfect for someone who's specialized in the financial niche. So far he's worked on
video sales letters, autoresponder series, and landing pages.
"It's going great so far! I've already completed a couple large projects … and I'm working on the next one now!" says Eric. "I love having a job that lets me think about 'big ideas' affecting every aspect of finance and the world economy … and then tying those ideas into our products in a way that is exciting to prospects."
He's learning on the job, but he picked up a lot of useful tips and strategies at Bootcamp he still uses.
"I learned the importance of drilling down to find the deeper benefits of a product … and making sure I convey those benefits simply and effectively," explains Eric. "I also learned how important the lead is to a successful promotion, and how to avoid the 'warm-up' language that can put your prospect to sleep before you have a chance to get the hook in."
Eric has this advice for those attending Bootcamp – and Job Fair – this year.
"Try to learn as much as you can about the companies you want to work with before you arrive in Delray … since you'll be very busy while you're at Bootcamp and might not have time to do much research. Also, being prepared really reduces any nervousness you might have going in, and it demonstrates you are serious about writing for them. And above all, make sure you complete at least one spec assignment and get it in on time!"

The Professional Writers' Alliance
At last, a professional organization that caters to the needs of direct-response industry writers. Find out how membership can change the course of your career. Learn More »

Published: June 19, 2013