Live: The Barefoot Writer June Issue

There's no single path to Barefoot Writing success, but there are a lot of things you can get right on the first try.
That's our goal for this month's issue — to help you navigate common stumbling blocks that are 100% avoidable.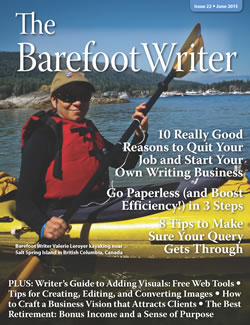 Our June issue is filled with tips like …
How to get past barriers to potential clients and get your query noticed
The key to cultivating valuable connections — why it starts with you
10 smart reasons to launch your writing business
A quick and easy way to let contacts know you're ready for clients
We also share insight into life as a writer after 50 and the value of finding purpose at any age.
Check out this month's Barefoot Writer now!
Not a subscriber yet? Click here to learn more about becoming a member of The Barefoot Writer and start living the lifestyle you want by writing.
Your "95% Advantage": Turn Your Writing Into a Second Income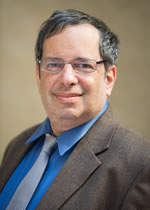 "Online information publishing should be every freelance copywriter's second business." – Bob Bly, the man McGraw-Hill calls "America's Top Copywriter."
It's true! You can generate an extra $50,000+ per year writing for yourself. As a copywriter, you already have an instant advantage (over 95% of other people). Plus, now for the first time, you can have Bob walk you through every single step of how to do it.
Click here to discover your "95% advantage" today!
Published: June 7, 2013