AWAI Member Finds the Perfect
Work/Life Balance
The writer's life doesn't have to mean embracing a freelance career 100%. Many successful writers are actually part-time, like AWAI member Michelle Durham.
Working as a sales manager for a biomedical research equipment company, Michelle was also offering her copywriting services part-time at night and on weekends. She specializes in autoresponders for Internet marketing and self-improvement companies.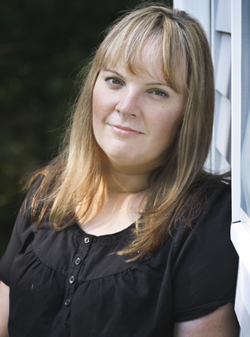 "I never let copywriting affect my work performance, I went out of my way to work extra hard for them and become better at my job. As a result I had some really good years in sales for the company," says Michelle.
But when she was expecting her third child, she knew she didn't want to keep up that grueling pace. So she told her boss she was leaving. But they wouldn't let her go.
"They were so happy with my performance they offered me a part-time position from home just writing emails for them. So now I'm still doing both copywriting and working part-time at my job," says Michelle.
Today, Michelle keeps a busy schedule, getting up at 5 a.m. to write, find new clients, and answer emails. Then she helps get her two older kids off to school. While the baby naps she does some more freelance work and some for her employer.
"When my other kids come home, I dedicate the rest of the day to their activities, dinner, and homework. I pick up working again around 8 p.m. for a few hours when they are in bed. It's a hectic life, but I love it," says Michelle. "I enjoy having the freedom to make my own schedule and be with my kids. I love having control of what I do and working when I want."
Michelle, an AWAI member since 2004, first got into copywriting to take advantage of the freedom and flexibility the writer's life offered. And she likes to tell the world about good products too.
"My biggest project so far was to write a series of emails for a company who sold a weight loss supplement I knew worked because I had used it myself," explains Michelle. "It was wonderful to be able to introduce others to something I knew would change their lives."
Great job finding your ideal work/life balance, Michelle. Keep at it!

The Professional Writers' Alliance
At last, a professional organization that caters to the needs of direct-response industry writers. Find out how membership can change the course of your career. Learn More »

Published: July 9, 2013