A Chance to Win Back Your Bootcamp Registration Fee
The AWAI Spec Challenges for this year's FastTrack to Copywriting Bootcamp & Job Fair have just been released.
Bootcamp registrants will have the opportunity to earn back their registration fee and a chance to walk away from the event with money in their pocket –by participating in AWAI's Spec Challenge.
This year we're offering copywriting assignments for 6 different products – and you can participate in as many of them as you like.
All you have to do is submit a headline and lead by October 2nd.
If you're entry is selected, you'll receive a $1,000 check on the spot at the 2013 Bootcamp and will be invited to participate in one of AWAI's company Peer Reviews. If, after the Peer Review, they decide to test your copy, you'll get an additional fee to complete the letter.
The 2013 FastTrack to Copywriting Success Bootcamp & Job Fair takes place Oct. 23 – 26, 2013 in Delray Beach, Florida.
If you're not yet registered now is the time! Until July 31st you can lock in your spot for only $598.
Then be sure to check out the list of spec challenges here and get started on your way to crafting a winning headline and lead.
Or you can learn more about Bootcamp here.
The Fastest Way to Guarantee Your Success as a Professional Copywriter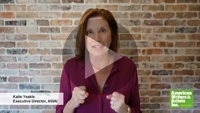 If your goal is to become a professional, highly paid writer … but you're frustrated by the pace at which you're learning … this high level hands-on training program will not only speed it up dramatically it will give you EVERYTHING you need to assure your success this year.
Every resource is available at your fingertips along with live learning, guided mentoring sessions, professional copy reviews, access to clients, FREE admission to Bootcamp and more! But spots go fast.
Here's how to reserve your place.
Published: July 11, 2013