Last Chance Offer: $200 Early-Bird Discount on AWAI's 2013 Bootcamp Ends August 31st!
Saturday, August 31st will be the last chance to save $200 off your registration for AWAI's 2013 FastTrack to Copywriting Success Bootcamp and Job Fair.
AWAI's Member Services team will be available until 5:30pm ET on Friday, August 30th to get you registered. You can reach them by phone toll-free at 866-879-2924 or if you're outside the US at 561-278-5557.
And remember, they're happy to discuss a personal payment plan option with you. We want you to come to Bootcamp and will work to create a payment plan that makes it possible for you.
We're expecting the phones to be busy this week, so leave a message if you can't get through. Someone will call you back as quickly as possible.
Warning: Space is limited and it's first come, first served. So once we sell out, registration requests will be added to the waiting list in the order they were received.
Whatever your dream of the writer's life is … it can have its beginning at Bootcamp. And, if you're already living the writer's life … come Saturday, Oct 26th … it can be richer.
Learn more and register for Bootcamp here.
Enrollment NOW Open for
Circle of Success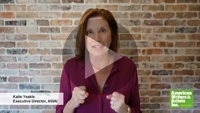 Only a few times a year, we open the doors into this exclusive group that will put you on the fastest path to becoming a highly paid, in-demand copywriter. This is the absolute highest level of hands-on learning offered anywhere in our industry.
Every resource is available at your fingertips along with live learning, guided mentoring sessions, professional copy reviews, access to clients, FREE admission to Bootcamp and more! But spots go fast.
Here's how to reserve your place.
Published: August 27, 2013