Breaking News …
Bill Bonner, Founder of Agora Inc. Named Keynote Speaker for AWAI's 2013 Bootcamp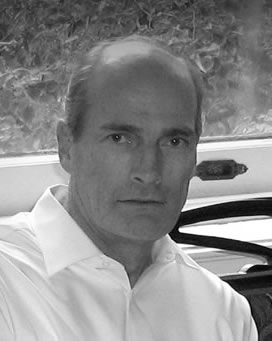 AWAI is excited to announce Bill Bonner as the keynote speaker for its 2013 FastTrack to Copywriting Success Bootcamp and Job Fair.
In 1979, Bill created what is now known as Agora Inc. What began as a small publishing company based in Washington, DC, has grown to be one of the largest and most successful consumer newsletter publishers in the world.
Since founding Agora Inc. in 1979, Bill Bonner has worked steadily to turn it into a "mini-multinational," with publishing offices in eight different countries on six different continents. He even learned to speak French and Spanish so Agora could enter foreign language publishing. Agora Inc. now proudly employs over 1,000 people from all over the world.
Bill has received many awards for his business successes, including "Entrepreneur of the Year" as well as Direct Marketing "Man of the Year."
Bill, along with his friend and colleague Addison Wiggin, has written two New York Times Best Selling books: Financial Reckoning Day and Empire of Debt. Both works were critically acclaimed and internationally distributed. His most recent book, co-authored by Lila Rajiva, Mobs, Markets and Messiahs, also hit the New York Bestseller list.
In 1999, Bill founded the Daily Reckoning; he continues to write for it daily. The DR weaves information about the financial world, investing, and everyday life into an educational and entertaining format. Today, more than 500,000 subscribers read Bill's daily columns.
And on October 23rd, Bill will take the stage with his keynote address to reveal Copywriting's Biggest Challenge – and How to Overcome It.
To learn more about Bootcamp and to reserve your spot, visit www.awaibootcamp.com
Work with the AWAI Team on a Real Writing Project!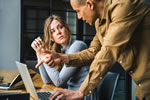 "Simulated Training" is AWAI's newest interactive learning where you get to work directly with AWAI's copy chief on a real writing project.
Not only will you experience what it's like to write for a real client — you'll learn what to do at every stage of the writing process … plus you'll get live personal feedback on your writing.
And right now, we're offering a limited number of spots FREE to members of our highest level of learning.
Go here now for full details …
Published: August 19, 2013