2013 Bootcamp Speaker:


Donna Baier Stein: Direct Marketing Copywriter, Fiction Writer, and Poet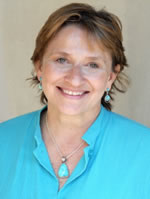 AWAI is excited to announce that Donna Baier Stein will be speaking at the 2013 FastTrack to Copywriting Success Bootcamp and Job Fair this October.
Donna has been a direct marketing copywriter for 35 years.
She's worked with well-known clients, such as The Nature Conservancy, Citrix, Smithsonian, Time-Life, World Wildlife Fund, GEICO, Eating Well Magazine, Rodale, Oxford University Press, National Audubon Society, and American Express.
If you're having trouble staying in the "flow," struggle with distraction, and have a hard time writing copy that really grabs your prospects' attention, you'll definitely want to hear what Donna has to say.
She's had an incredibly successful career, and lately has been developing ways copywriters can better get into the "flow," to write better copy and build a successful freelance business.
Throughout her career, she's won plenty of awards, including ECHO, AMBIT, and MAXI Awards, and in 2003 Donna was named Direct Marketer of the Year by the New England Direct Marketing Association.
She's also a great copywriting teacher. Donna created the first copywriting seminar for the Direct Marketing Association and enjoyed teaching online and in-person copywriting seminars for DMA for 20 years. She has also taught copywriting and writing at many regional DM clubs, Johns Hopkins University, The American University, Fairleigh Dickinson University and many other settings.
Her books include McGraw Hill's Write on Target and The New Marketing Conversation.
She has given in-person copywriting seminars at Fidelity, AIG, AT&T, Worldwide Business Research, Citrix, National Wildlife Federation, and other organizations.
Donna holds a fellowship from the Writing Seminars at Johns Hopkins University.
One more thing you may not know about Donna – her novel FORTUNE, was a semi-finalist in the 2011 Amazon Breakthrough Novel Awards and also won a PEN/New England Discovery Award.
And on Thursday, October 24, 2013 Donna will take the stage at AWAI's Bootcamp to present, Stepping Into the Flow: Building Your Business, Crafting Your Copy where she'll reveal …
Why "flow" is critical in today's age of distraction
How flow can help you succeed with less effort in writing copy that works, and in building your business
How to prevent distraction – and get more done
Tips for rhythm, tone, and flow that will draw your reader in
And much, MUCH MORE!
Donna also sat down for an exclusive interview to share a few insights that will help you craft better copy, and really grab your prospect's attention. To access the interview and to learn more about Bootcamp go here.

The Professional Writers' Alliance
At last, a professional organization that caters to the needs of direct-response industry writers. Find out how membership can change the course of your career. Learn More »

Published: August 31, 2013